How can your WooCommerce store excel with OceanWP and Premmerce?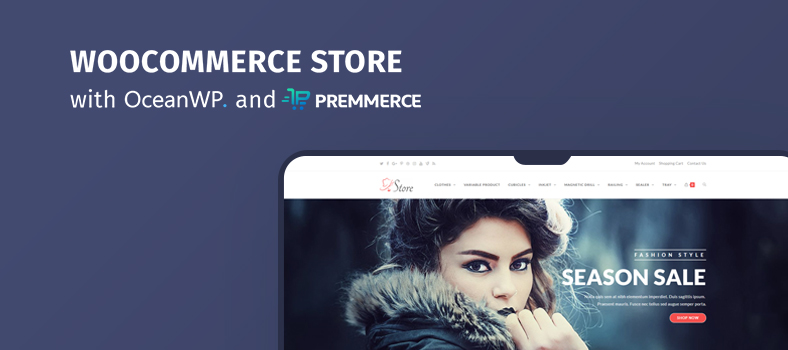 Do you want to amplify your users' navigation and products presentation and as a result sell more with the help of Premmerce plugins?
If you're interested, please, read on and learn about features we've developed and integrated into the OceanWP theme (which is one of the most popular themes in WordPress!).
We'll provide you with some real-life experience, so take your time and check out our OceanWP based online store demo version here.
Improving navigation OceanWP features
Premmerce WooCommerce Product Filter with OceanWP
This plugin is used to manage filters for WooCommerce products. You'll be satisfied with a single widget that controls the display of all available filters and a well-designed caching system that improves the load speed, outperforming the standard WooCommerce filters.
If you get the plugin Premium version, you can use advanced SEO settings for filters and control the filter URLs formation. You can read more about all the plugins features here.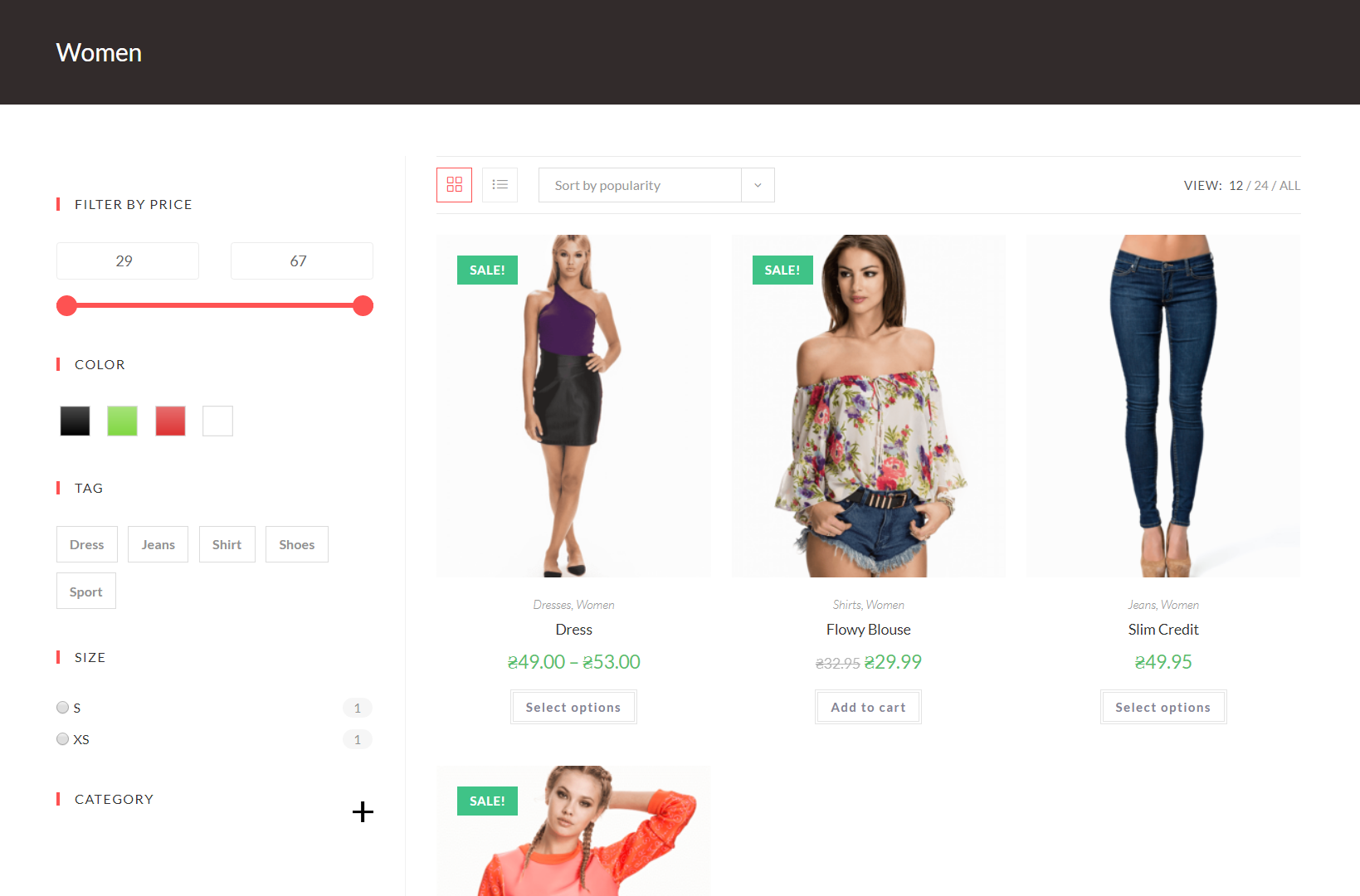 Please, view the OceanWP demo integrated with Premmerce filters here.
Premmerce WooCommerce Variation Swatches with OceanWP
If you need to visualize the product variations as well as enable your customers to buy a variational product from the product catalog, use Premmerce WooCommerce Variation Swatches.
Explore the plugin features here.
Here's how it looks in the product archive: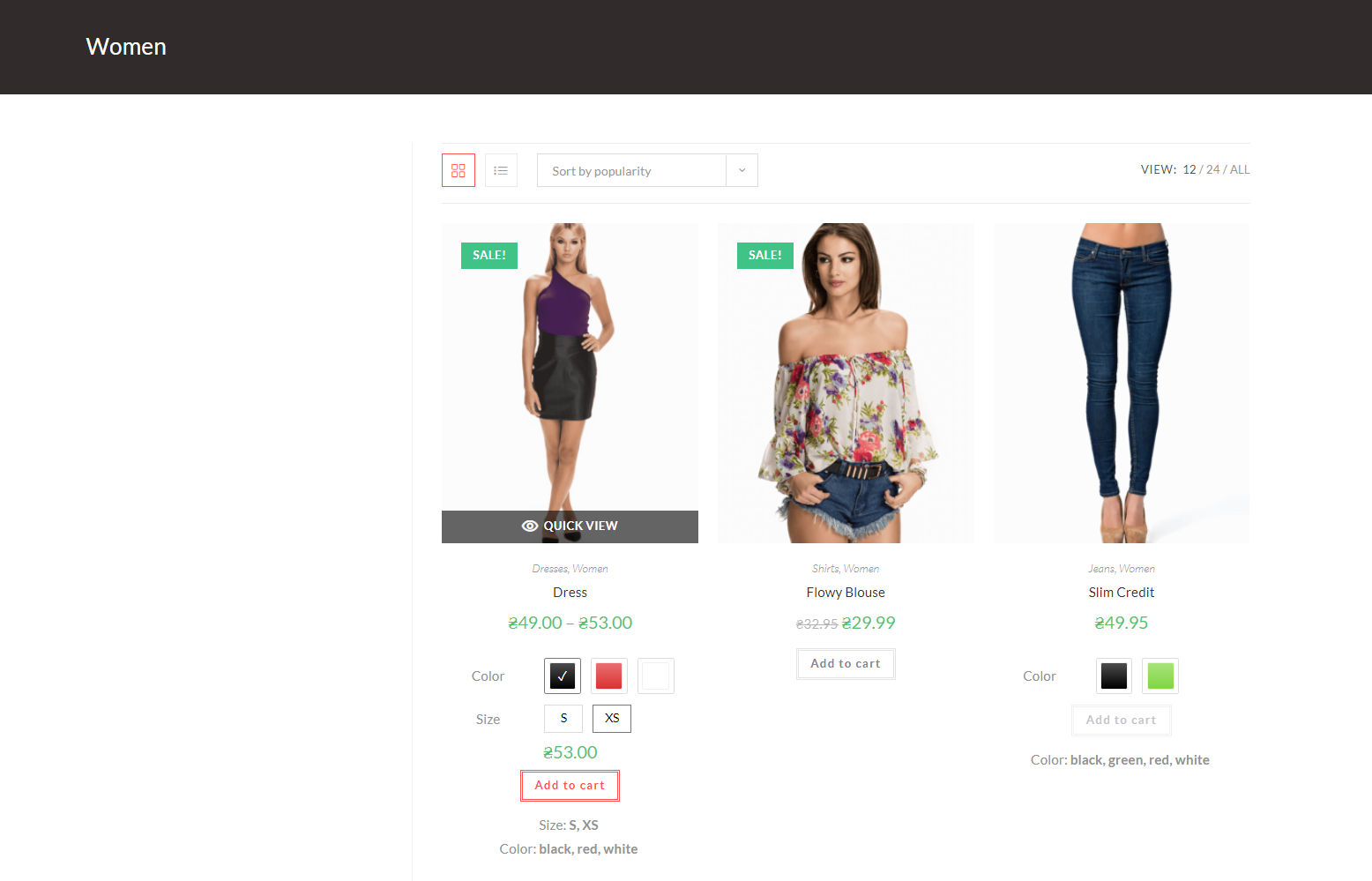 Product variations are presented by colors and labels: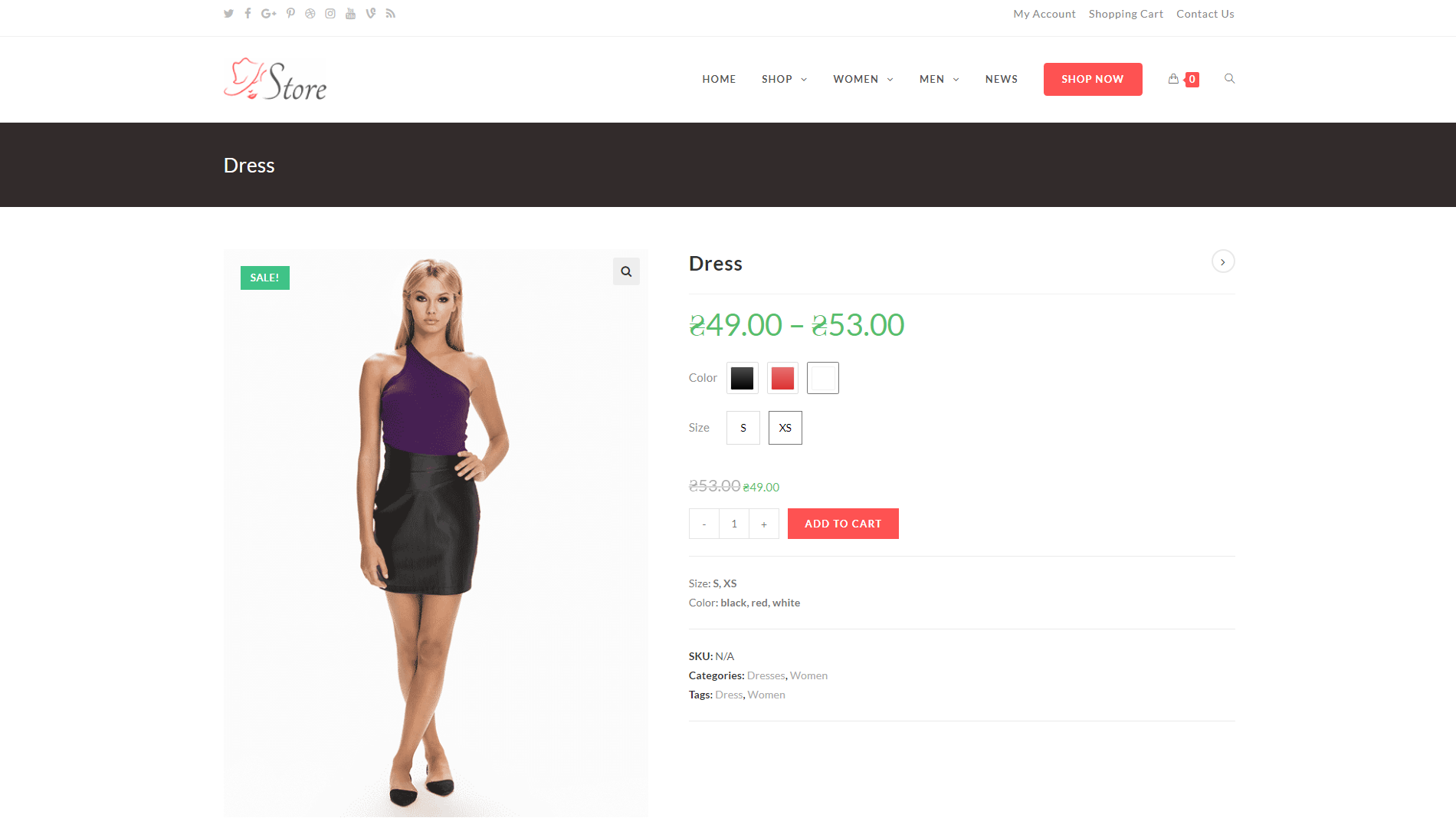 Product variations are shown by images: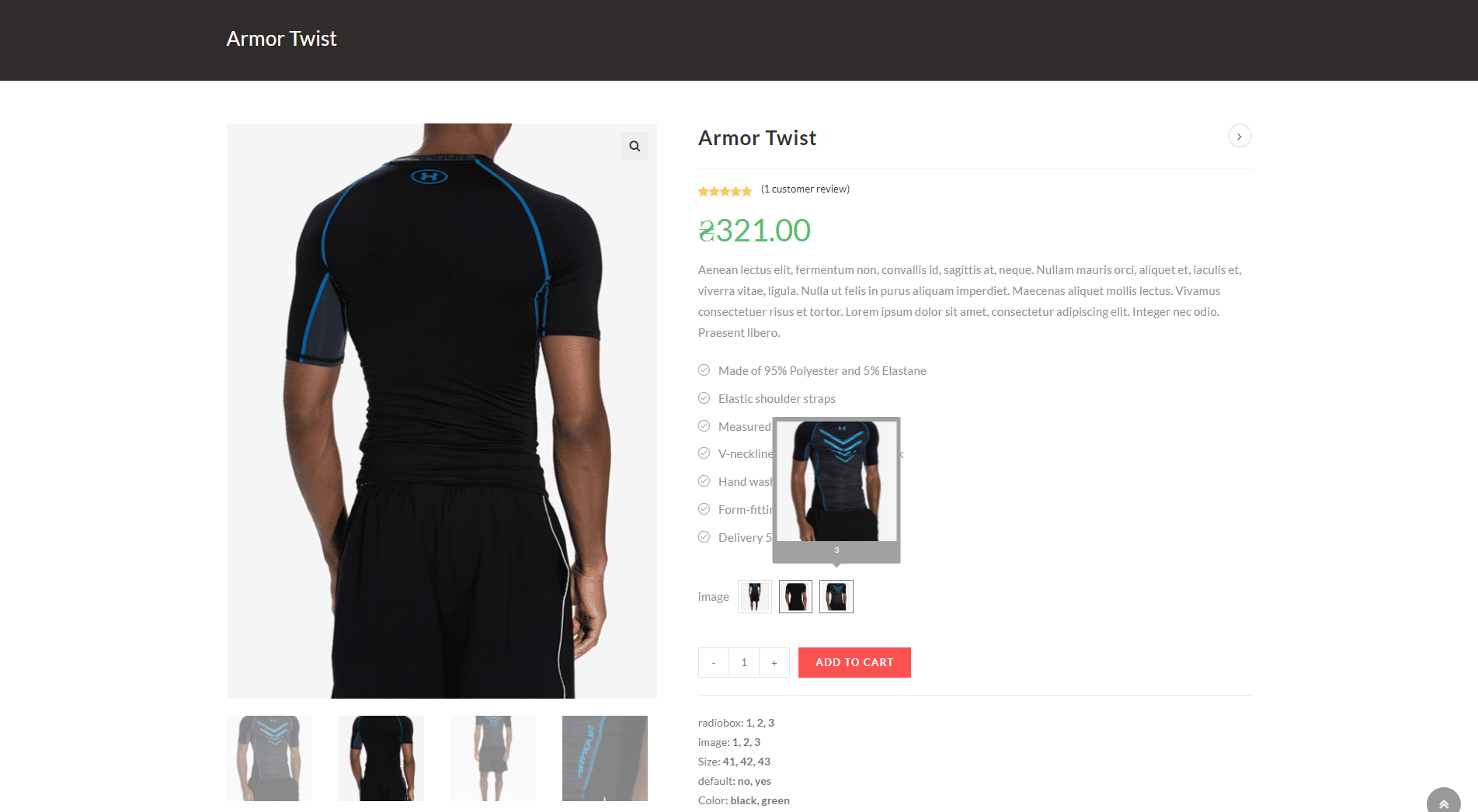 Plus, you can view the OceanWP demo integrated with the Premmerce swatches here.
Premmerce WooCommerce Product Search
Premmerce Search makes the 'product search' option alive. Moreover, it provides some additional search results using spell correction.
Discover all the plugin features here.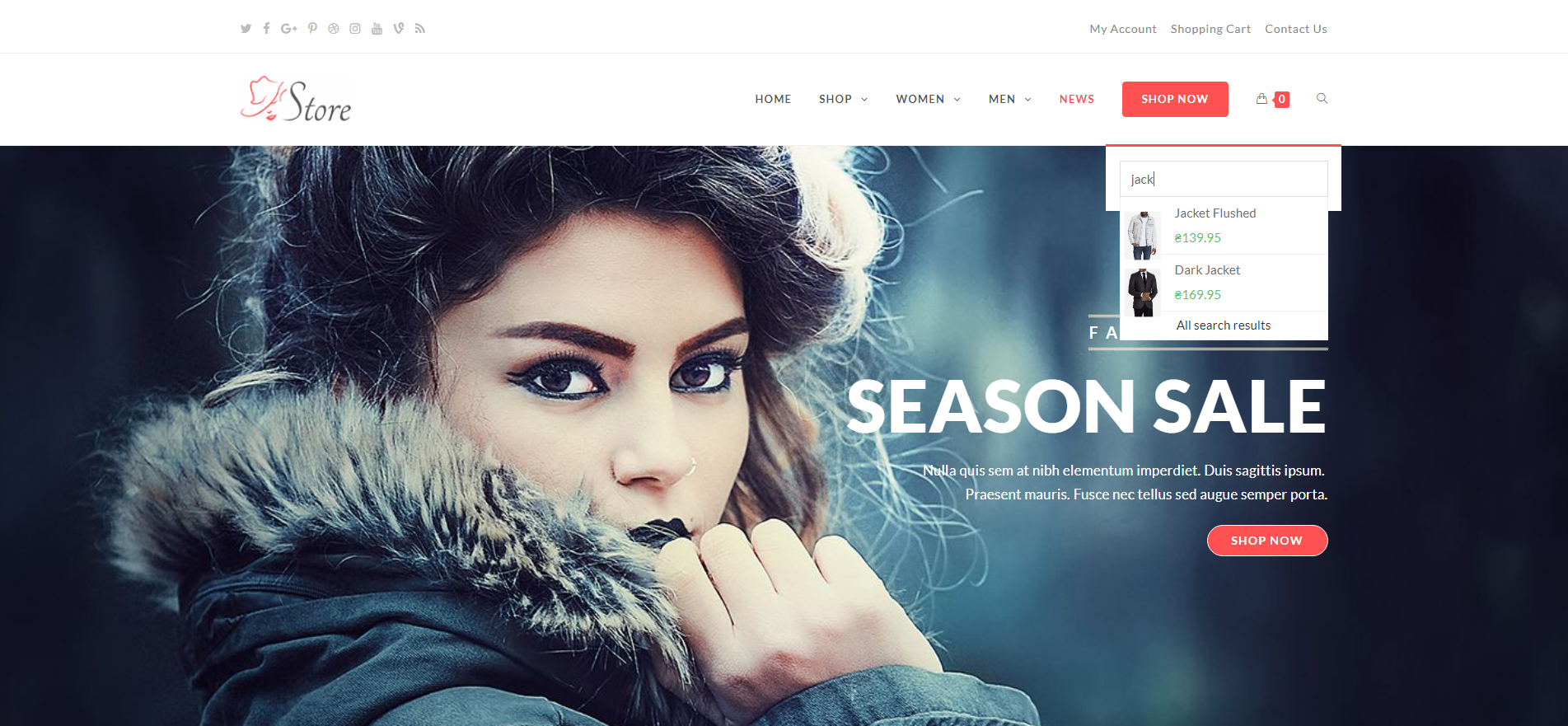 You can view the OceanWP demo with the integrated Premmerce search here.
Frequently Bought Together for OceanWP
If you want to increase your sales, it's a good idea to use discounts in bundles. The Premmerce Frequently Bought Together plugin will help you to create discounted product sets. This is one of the leading marketing tools used by Amazon to raise the average check.
Read more about all the plugin features here.
A set on the product page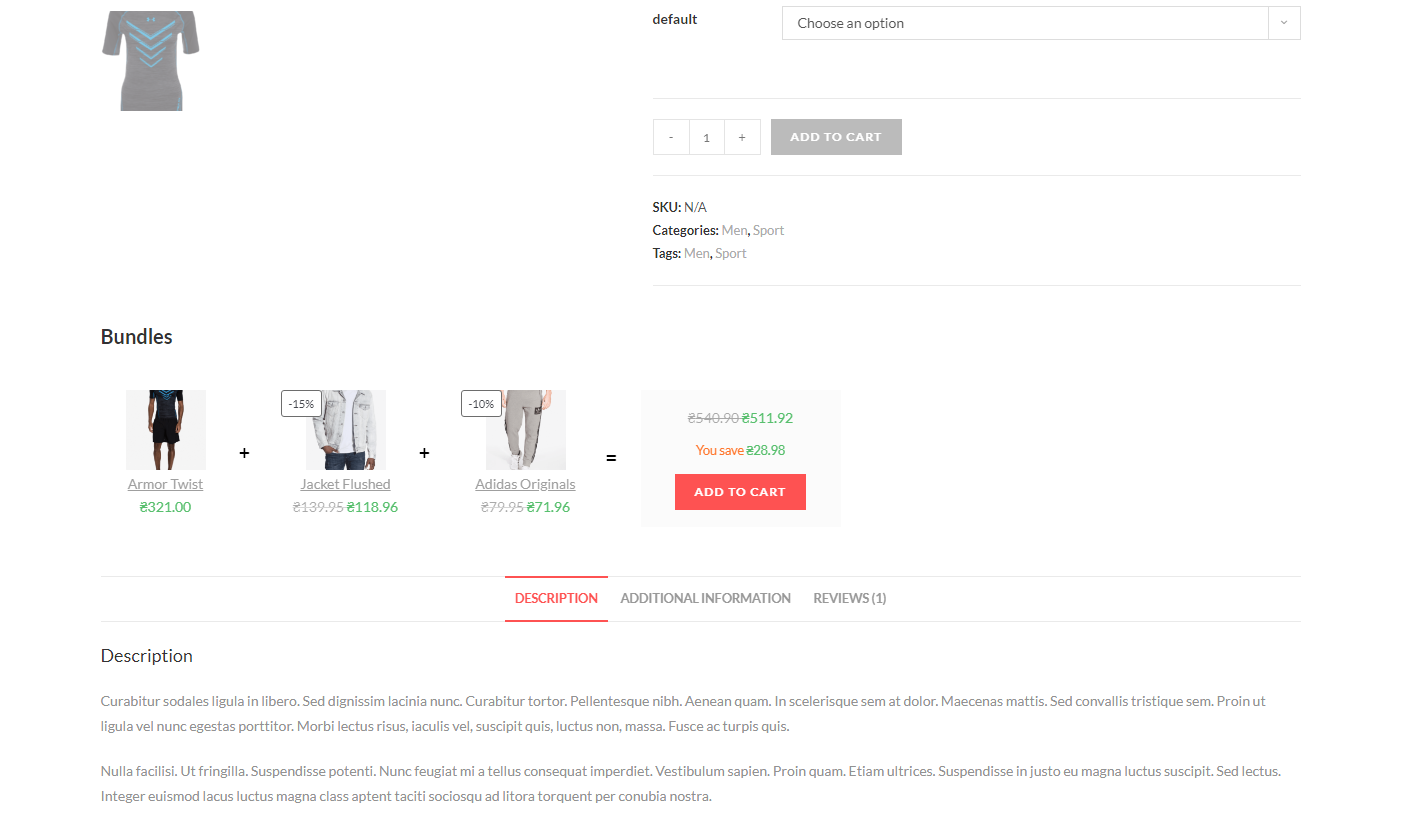 Please, view the OceanWP demo amplified with the Premmerce Frequently Bought Together plugin here.
Tools for usability improvement for OceanWP
Premmerce WooCommerce Wishlist
Wishlists help your customers to choose and save products for future purchases and to share them with their friends. You can review wishlists and offer your customers bargains and super deals based on the collected information.
Read more about the plugin features here.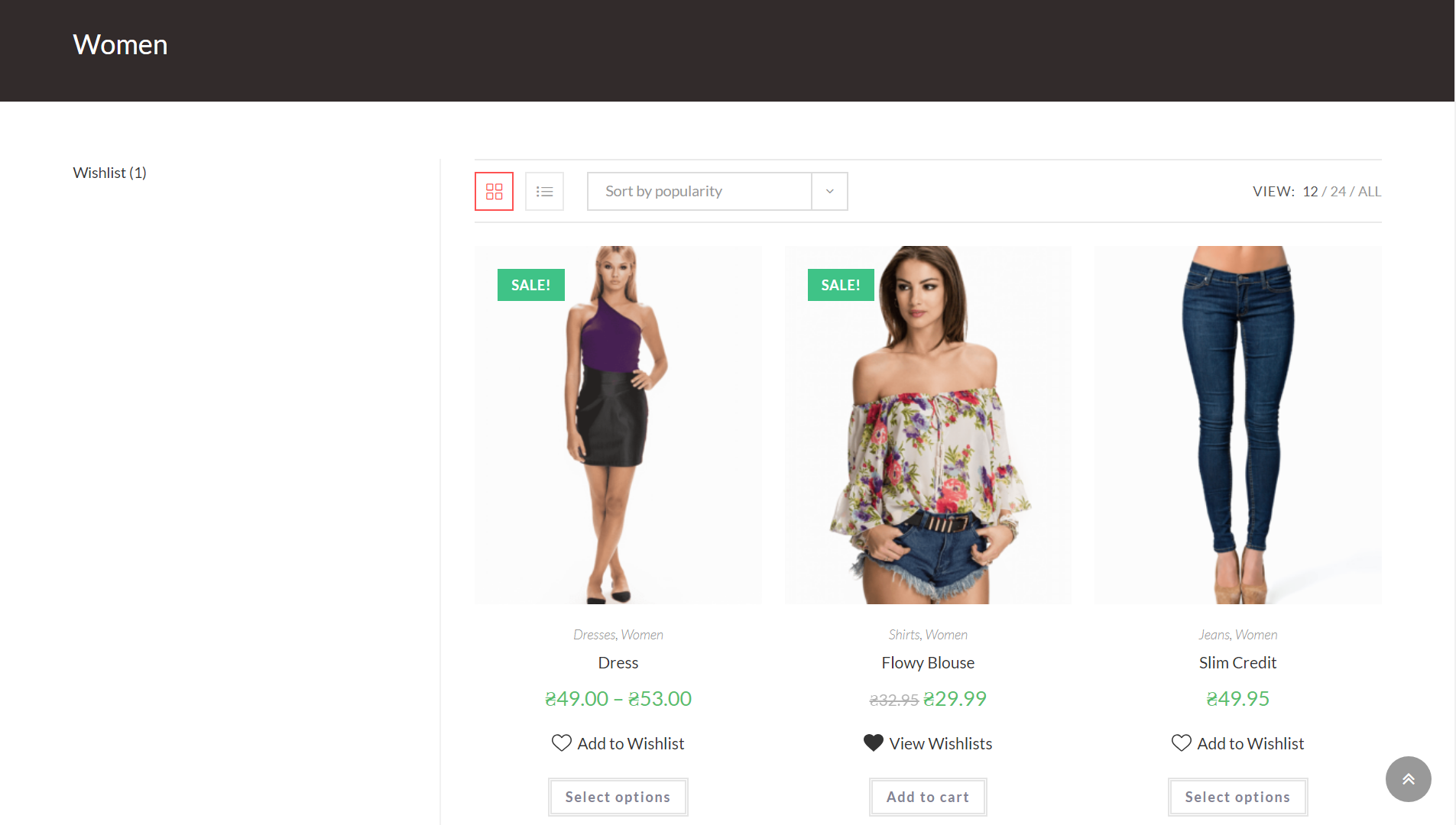 Premmerce plugin addon – Premmerce Product Comparison for OceanWP
Product comparison enables your customers to compare different products and then to buy the best one.
Study the plugin features here.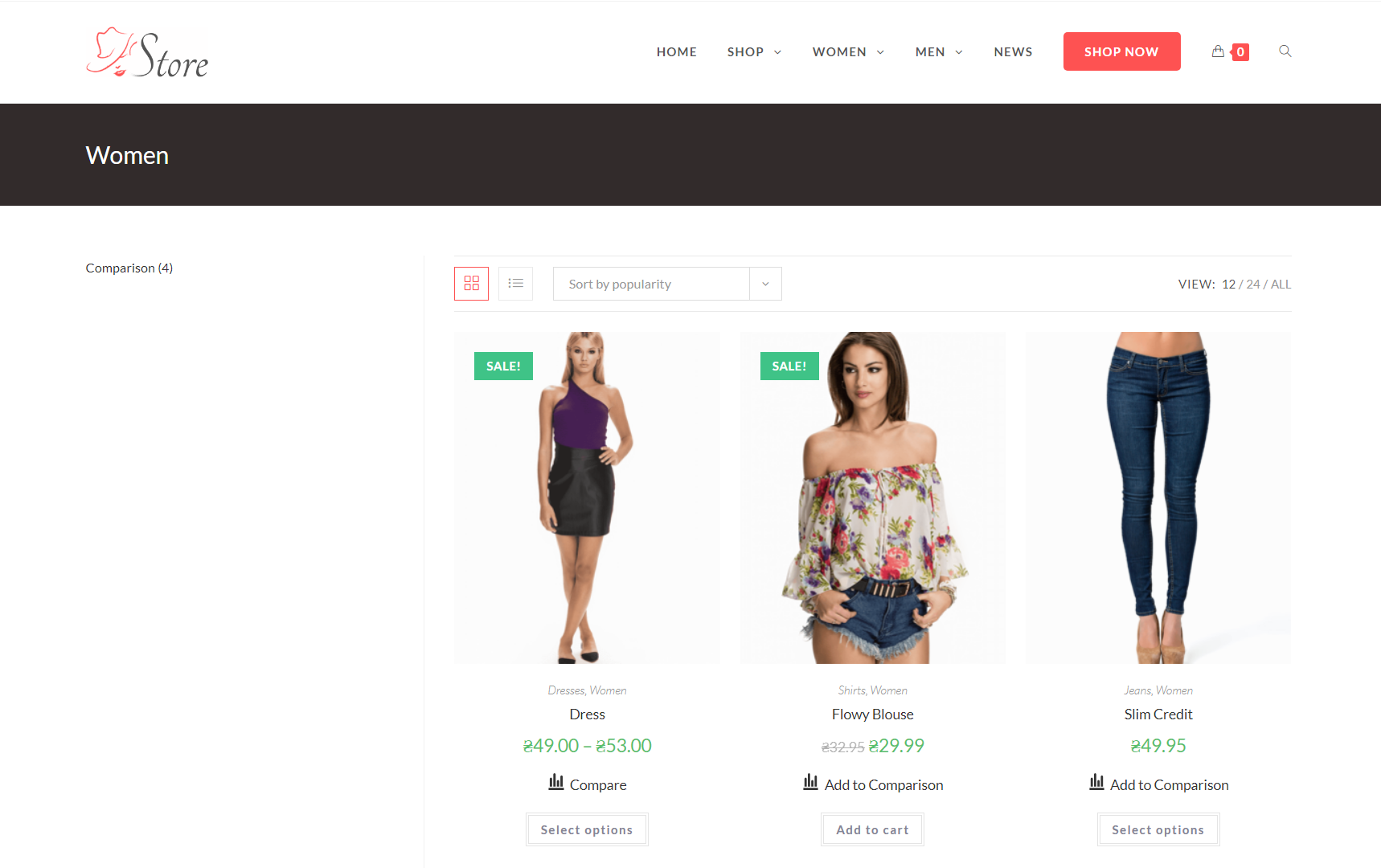 Premmerce WooCommerce Brands for OceanWP
Using this plugin, you can create an unlimited number of brands that can be assigned to products for better cataloging, product search and additional opportunities for marketing and product promotion by brands.
Learn more about all the plugin features here.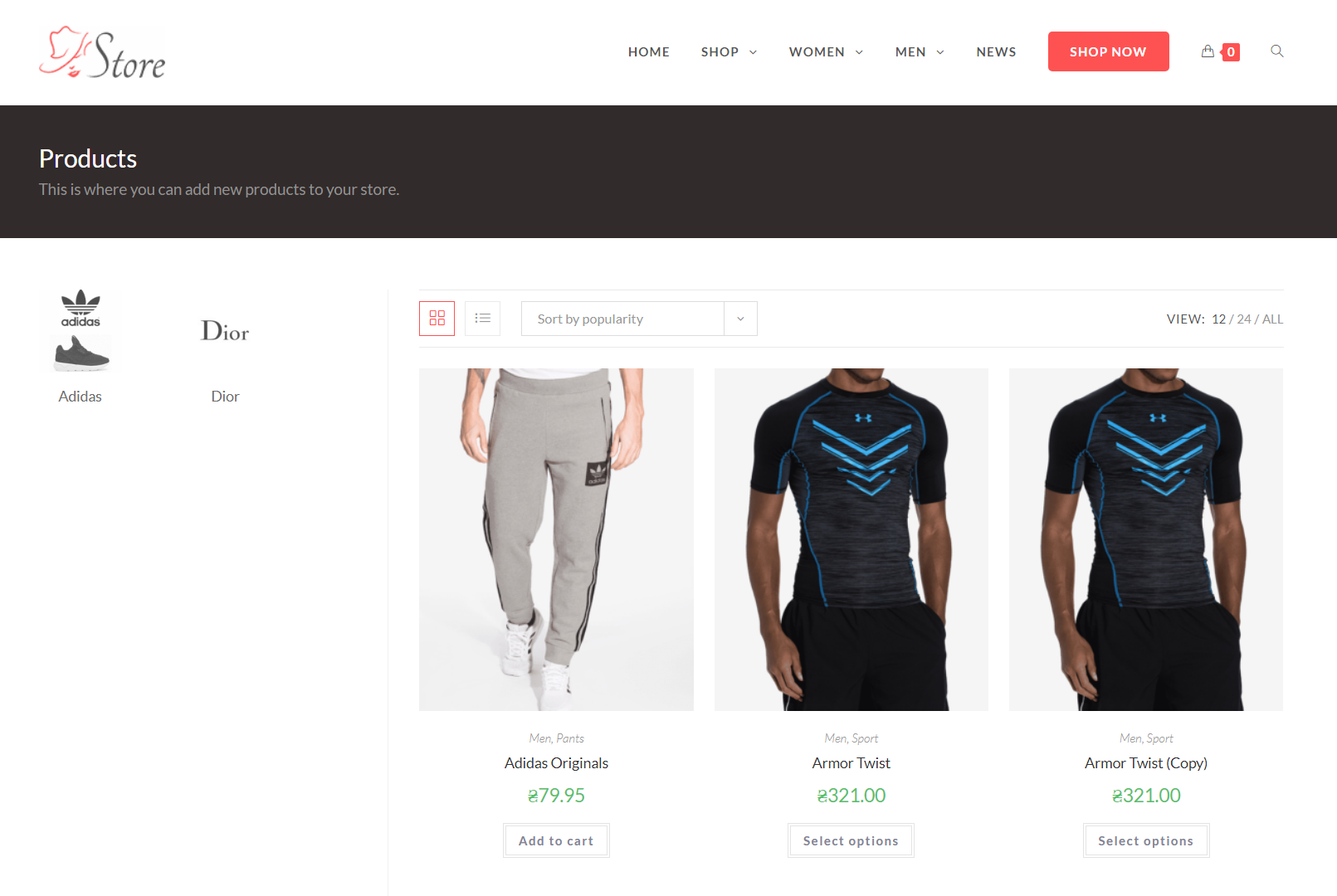 Plus, you can view the OceanWP demo with setting up Premmerce brands here.
Premmerce Woocommerce Multi-currency for OceanWP
It's a powerful tool for running a multi-currency store. This plugin also has many additional unique features.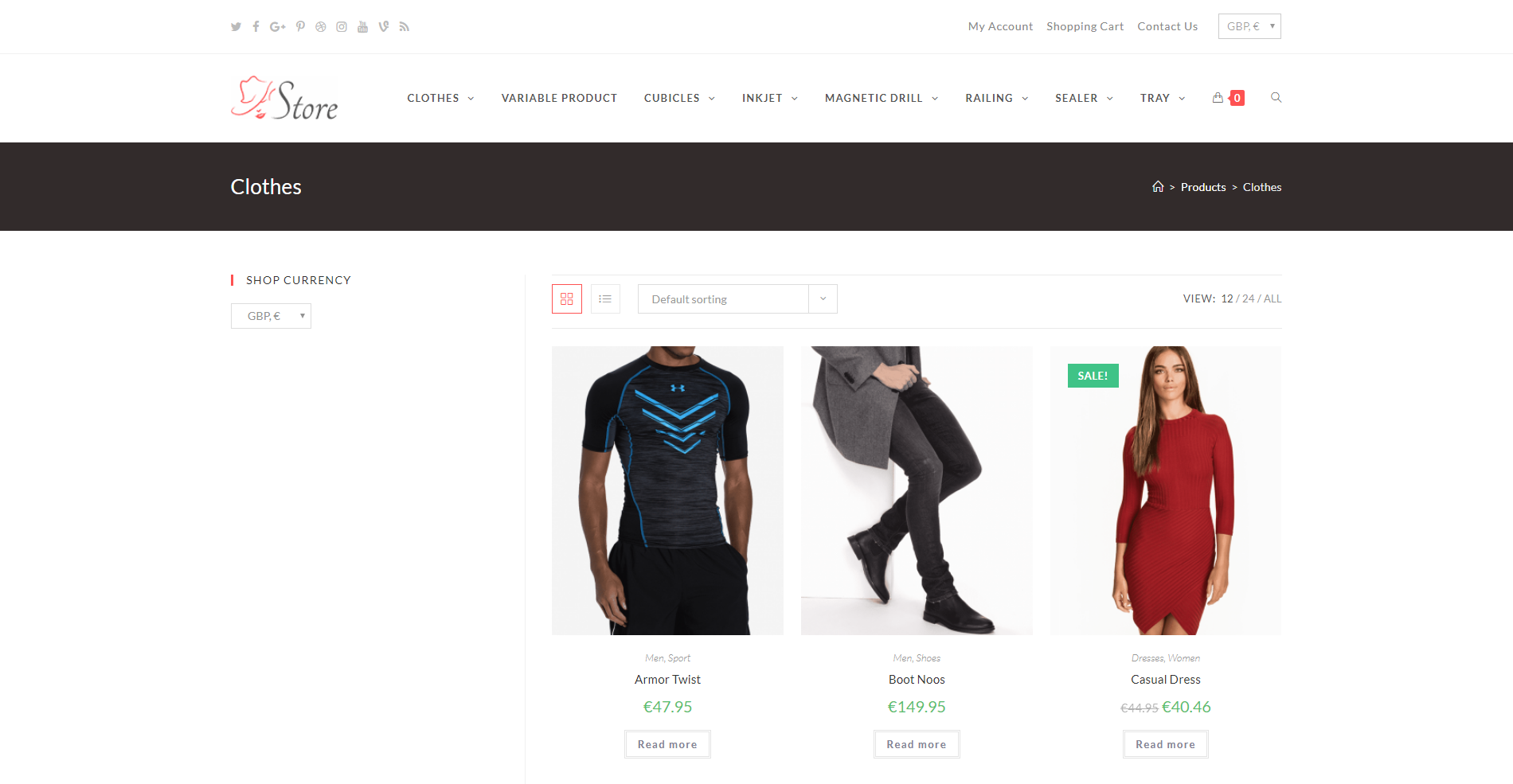 Add the [multicurrency] shortcode to the Content field in the Theme Customizer to display the currency switcher in the top bar: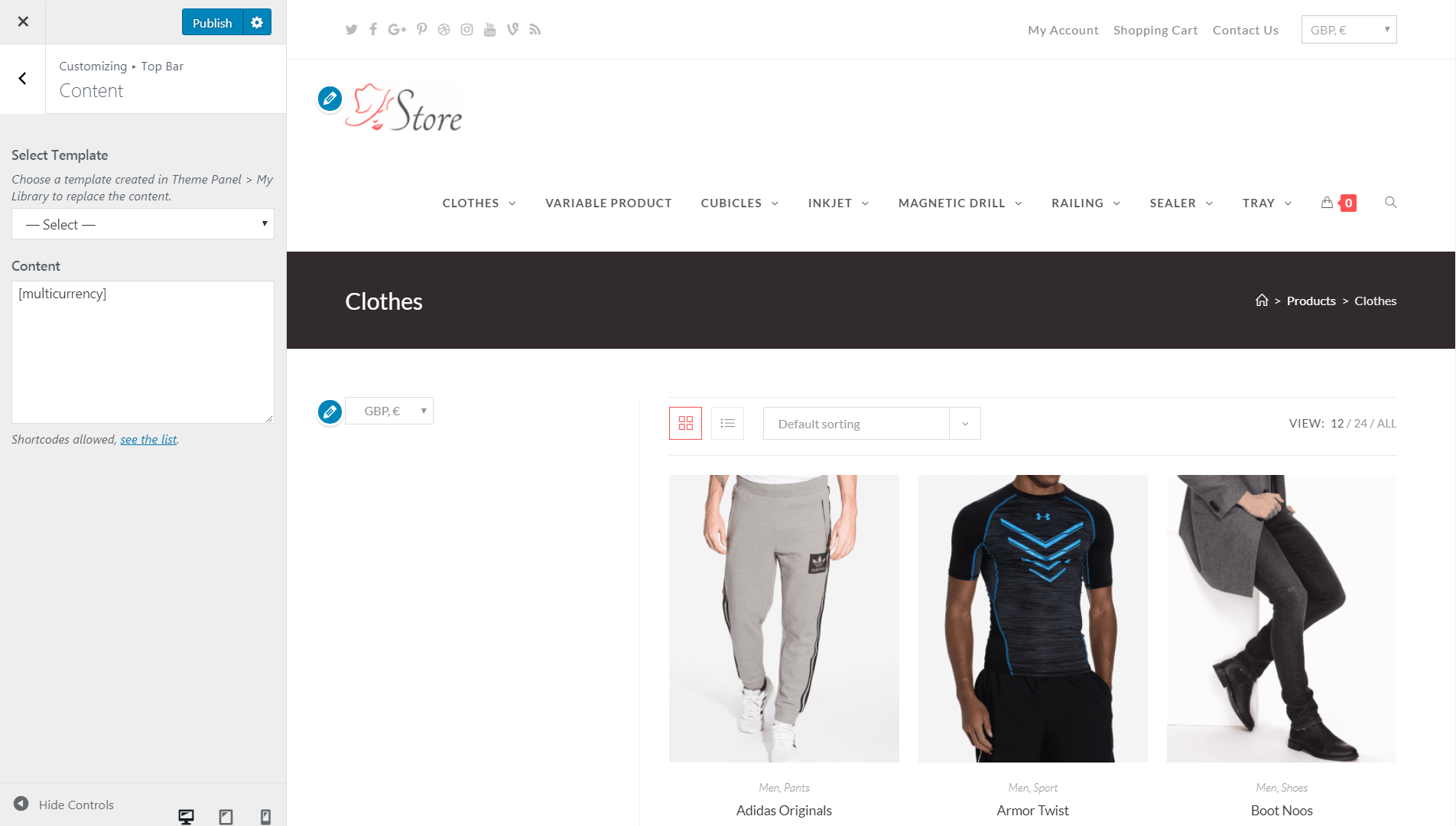 Learn more about the plugin features here.
Optimizing performance for OceanWP – Premmerce Performance Optimizer
This plugin significantly optimizes the WooCommerce based online stores with large databases of products, attributes, variations.
We've also tested the performance of the OceanWP theme with 500k of products and the work of the Premmerce Performance Optimizer plugin. We've created the website, where you can personally test and view all plugins in action.
Here is a diagram that shows you our test results:
Test 1 – OceanWP + Premmerce plugins
Test 2 – OceanWP + Premmerce plugins + Premmerce Performance Optimizer
Test 3 – OceanWP + Premmerce plugins + Premmerce Performance Optimizer + WP Rocket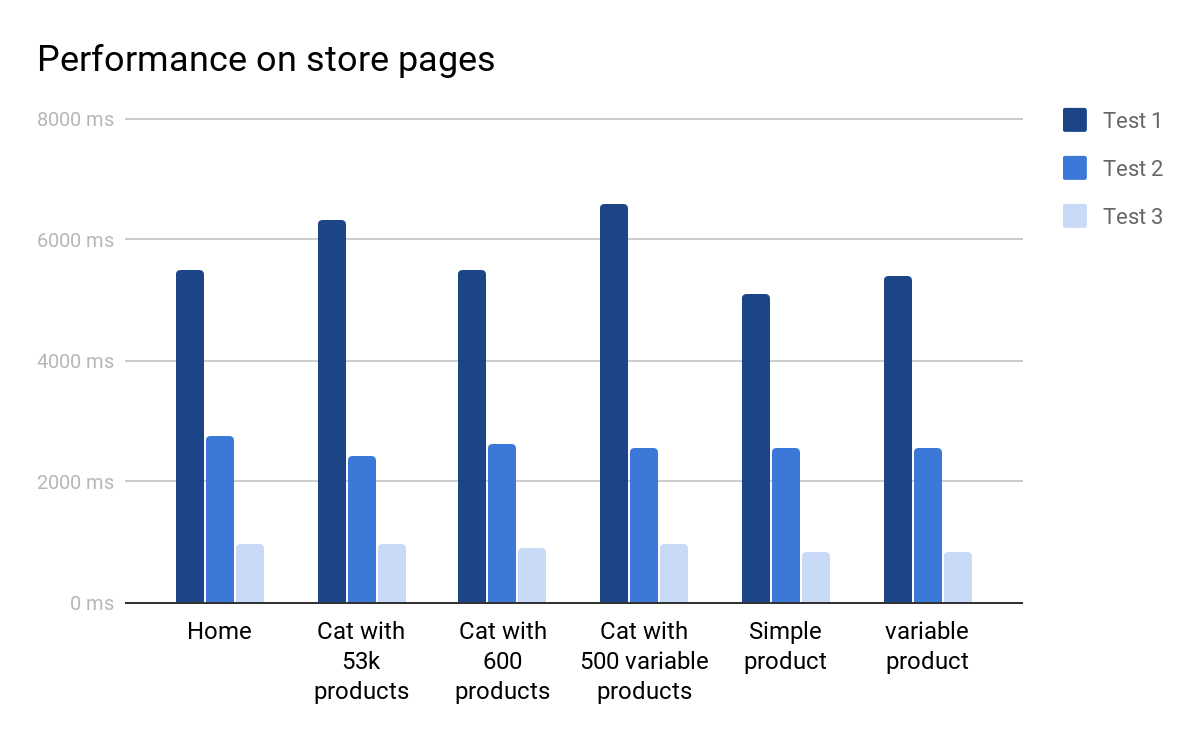 Read more about the test results and plugin features on this page.
Additional plugins that don't affect the store display
Here you can learn about some other Premmerce plugins that will contribute to the flexible setup of your store:
Premmerce WooCommerce Permalink Manager helps you to improve the current WooCommerce URL configuration features and provide your store with better display options and additional SEO capabilities to adhere to WooCommerce SEO Audit standards.
Premmerce Redirect Manager allows you to create 301 and 302 redirects and to set up the automatic redirects for the deleted products in the WooCommerce store.
Premmerce User Roles – is designed for the creation of customs' roles in the administration part of your WordPress store and for providing the unlimited access rights to them.
Premmerce WooCommerce Customers Manager helps you to work with customers' data. This is the original customer management plugin from Premmerce, which we continuously improve by adding new features, considering the needs of its users.
Premmerce Woocommerce Wholesale Pricing allows you to add prices to products for each user roles.
Premmerce WooCommerce SEO Addon helps you to work with Yoast SEO and provides all the instruments you need for your store's SEO improvement.
The Premmerce plugins pricing
Almost all Premmerce plugins have free versions, and in many cases, they'll meet your online store needs. You can find all of them in the official WordPress marketplace.
Some plugins have Premium versions that supplement and expand their essential features. Also, the users of Premium versions get technical support and regular updates. Our team regularly adds new features to the existing plugins, so your online store will always be up-to-date and functional. The price of Premmerce plugin Premium version ranges from $ 45 to $ 65. Please, have a look at all our paid products in our marketplace.
Premmerce Suite (Super Deal!)
If you're interested in using Premmerce plugins for your OceanWP based online stores, we've prepared for you the Premmerce Suite, which gives you the access to all the premium versions at a price just above the cost of 2 plugins. Check it out!
Comments
Ready to Get Started?
Join over 100,000 smart shop owners who use Premmerce plugins to power their WooCommerce stores.
Get started