WooCommerce vs OpenCart Comparison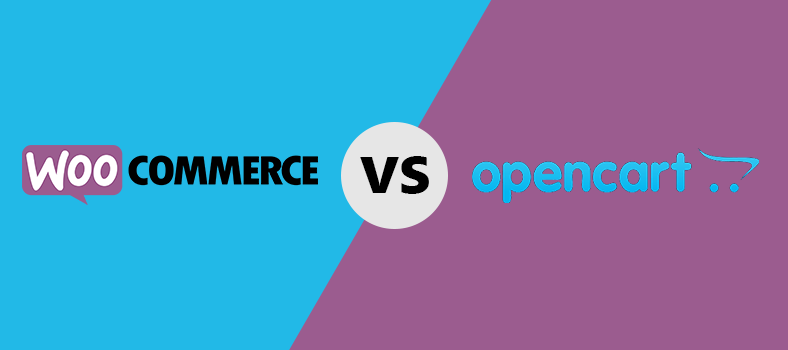 WooCommerce vs OpenCart comparison is a part of our big research focused on the comparison of WooCommerce with other e-commerce technologies available on the web.
This comparison is based on the parameters, that we provided in the post, called  What is WooCommerce? Comparison and Detailed Overview.
This technology is also very similar to Magento; both of them have pretty much the same audience. We're not describing similar points, but just duplicating their scores.
Here you can read more about Magento rates: WooCommerce vs Magento Comparison
OpenCart got the next rates
Simple and comprehensive architecture – 6 points.
Availability and support of the core features – 9 points.
Scalability – 7 points.
Response time. OpenCart is much easier and faster than Magenta and Prestashop; it can work with lower system requirements. 7 points.
Integrity and compatibility – 7 points.
Support and updatability – 5 points.
The level of customization – 6 points.
Standardization and dependency on the developers. Documentation and standardization is at a very low level. Although this technology is much simpler than previous ones, the lack of sufficient documentation makes it difficult to create effective solutions, as most developers do not work according to standards. 5 points.
Security – 7 points.
Marketing tools and SEO – 5 points.
Large market. OpenCart's development market is much smaller comparing to Magento's, but slightly larger than Prestashop's. 4 points.
Overall rating: 6,18
WooCommerce vs OpenCart Comparison table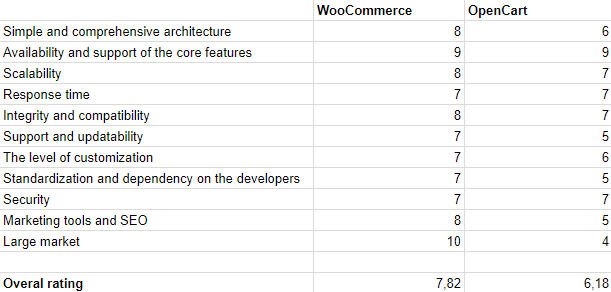 Here you can find WooCommerce comparison with other platforms
Comments
Ready to Get Started?
Join over 100,000 smart shop owners who use Premmerce plugins to power their WooCommerce stores.
Get started