Optimizing your WooCommerce Store's Customer Experience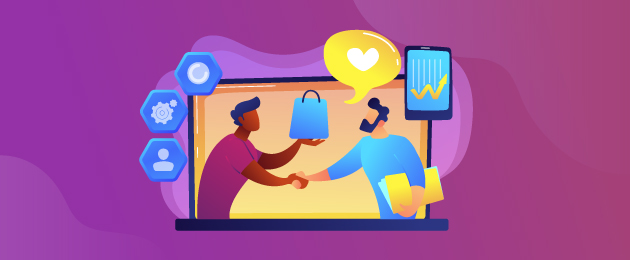 Have you ever started shopping somewhere just because the experience of doing so felt amazing? Or have you stopped frequenting a shop because they treated you badly? This is why Customer Experience is so important for both on and offline shops. In fact, a recent study discovered that 73% of all people point to customer experience as an essential factor in their purchasing decisions!
It's just not enough to have great products and an excellent website to sell your wares; you also need to make sure that you are providing your customers with the best possible experience, so they keep coming back. If you focus on giving your users what they want and need, you will be able to get plenty of satisfied repeat visitors.
While thinking of customer experience is a little easier when it comes to a physical shop (we all probably know what a good salesperson should act like!), defining how this applies to online stores can be a little more complicated. In this case, every click and interaction can make a big difference. This is why CX is becoming the most critical area to invest in for eCommerce stores.
This article will explain the different areas you should look into if you are looking to optimize your customer experience – especially if you run a WordPress store built on WooCommerce.
Defining Your Touch Points
An excellent starting point to improve your customer experience is to first determine and understand where the most impactful interactions of your eCommerce store happen.
WooCommerce is a very well-designed platform that tends to keep things easy to manage – but there are still a lot of factors that can impact whether your online customers have a good or bad experience. Mapping them out clearly to understand things which could frustrate them is an important place to kick off.
Now, how do you determine what your customers' potential frustrations are? You can begin by asking yourself questions like:
Does a particular feature work smoothly? (you can go through each of them; for example, seeing products in different colors or sizes, adding items to a cart, checking them out and paying, etc.)
Do visitors get the result they expect when they click on something?
Do customers have an easy way to contact you?
A great exercise is to look at your website as if it was your first time visiting it. It also helps if you create some basic user profiles that represent different types of buyers. For example, a first-time or returning shopper, someone looking for a particular product or service, or someone of a specific age and technical savviness level.
Making Life Easier For Your Customers
One of the most frustrating areas of a website tends to be the checkout page or pages. By default, WooCommerce's checkout process isn't bad – but can be significantly improved to give much better results to your site. After all, the last thing you want is for a customer to add items to a cart and then abandon the entire purchase process when they face an issue right before checking out.
The same applies to users who need to pay in foreign currencies or would want to explore discounts when buying a bundle or multiple items of the same kind.
The Checkout Process
You should always analyze your checkout pages in detail and consider how you can keep them simple. Ideally, you want users to have to use a minimum amount of clicks, offering only the relevant fields required to complete a purchase. A poor checkout experience can result in users simply abandoning their carts, turning a potential buying opportunity into a frustrating memory that could mean a user will not revisit your store.
Multi-Currency Support
It would be best if you also considered supporting multiple currency options in your store, so you make sure you are catering to all your audiences.
If you can offer customers an accurate estimation of your products and services in their own local currency, you will remove a significant obstacle and make it much easier for users to make a purchase. It's pretty standard for people to be wary of conversion rates and hidden fees, so being clear about prices and costs is paramount for your store's success.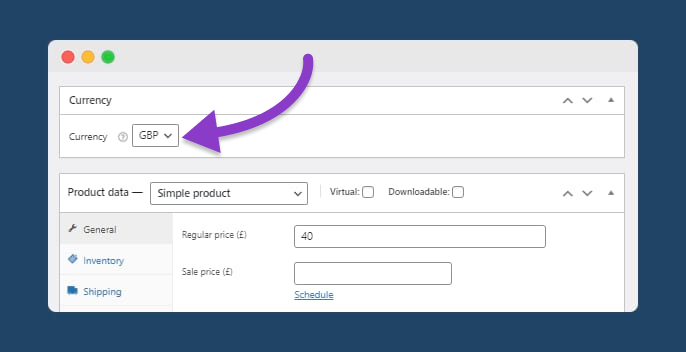 Offers and Discounts
Another thing the default WooCommerce arrangement does not do well enough is setting up special offers and discounts. With the basic configuration, it's actually quite tricky to give your customers a better experience by, for example, offering them a promotional price when they buy more products.
Luckily, there are some great optional plugins that can help you set up this type of composition. For instance, WooCommerce quantity-based pricing can make a big difference to your bottom line, encouraging customers to buy more while also helping their experience go smoothly!
URL Structure
There is still so much more you can do to improve your eCommerce WooCommerce website. Fixing your permalinks is actually an excellent way to make it easier for customers to refer to individual product pages. You can do this using a plugin (that can be set up in a few simple clicks) and change your links to something that is easier to read and share.
Keeping Your Offline Presence Slick
After covering your online touchpoints, it's time to consider what happens offline. How do people receive your products, and what impression do they get when first opening their parcels? Your brand is so much more than your website, so it's crucial to provide a good customer experience across the entire user journey (and that includes everything that happens after a person buys something and pays for it).
As your store grows, it can become a little difficult to keep up and keep everything in order. However, a few plugins can help make things easy, including ones that automatically print off WooCommerce receipts for you to include in your parcel. This type of tool can make it really easy for you to be on top of everything and give your customers exactly what they are looking for.

Keeping In Touch With Your Customers
We have gone through some ideas and tools to facilitate your users' purchases and follow up on their parcels. Next, it's time to make sure you keep close to your customers.
For example, are they struggling with the default language your store is in? Do you need to look at supporting multiple languages for your shop? Having a multilingual store (and one that can also support multiple currencies, as we mentioned) can give you a massive advantage over the competition and have a profound and positive impact on your sales. Sometimes, you have very little option and are required to do it if you want to shop to succeed. Others, it's a nice addition that can help you grow your business considerably.
Probably, the best way to understand your customers' needs is to survey them regularly, asking them questions about what you can improve. Thankfully, WordPress makes setting up a survey really easy, with plenty of survey plugin options available that are simple to use and can help you focus on what's important. Still, sometimes a simple contact form is all you will need to give your customers the option to contact you directly and ask you questions about your products or shop.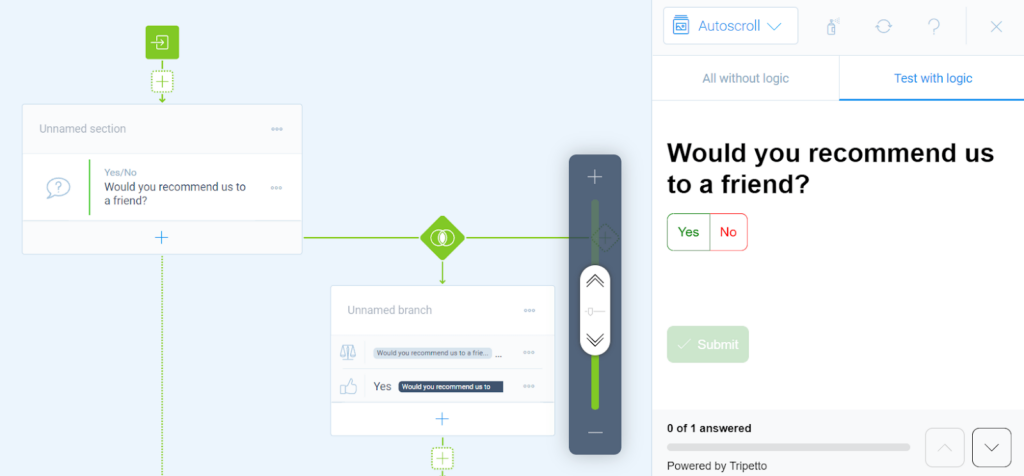 Conclusion
Customer experience is extremely important for the success of your eCommerce store, as it can be the whole difference between success and failure. If you don't provide your users with a good experience when they visit your site, you could lose not just a purchase opportunity but the chance for someone to become a returning visitor. This means they won't have a chance to recommend your products and services to others!
To ensure you have the best possible customer experience for your store, you should always identify and analyze the most critical touchpoints. This exercise will help you understand what you can improve, both online and offline. Maybe it's your checkout process that is confusing customers. Or perhaps you are missing a valuable opportunity by not offering discounts for product bundles. Several smaller tweaks can have a positive impact on your store's ease of use. All of these can make a huge difference to your conversion rate and revenue numbers, so they are all worth considering when picking the next round of improvements for your eCommerce shop.
Just remember to keep close to your customers by constantly asking what can be improved. They are the ones that know and want your products (and the ones that use your site). And, of course, make sure you take their suggestions on board, too!
Comments
Ready to Get Started?
Join over 100,000 smart shop owners who use Premmerce plugins to power their WooCommerce stores.
Get started