The 5 Best Upsell & Cross-Sell Plugins for WooCommerce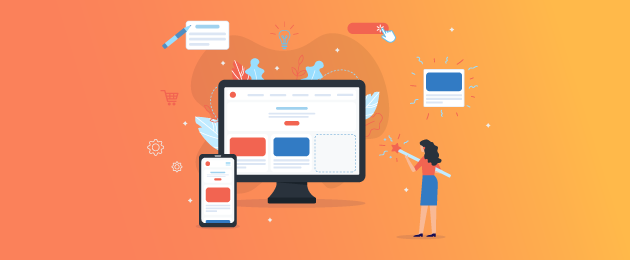 Looking for an effective way to increase your WooCommerce store sales? Installing the right upsell and cross-sell plugins could be the answer you've been searching for.
These handy plugins make it easy to show related products to your customer base and, in turn, make it more likely that they'll make additional purchases and increase your average order value. Upsells and cross-sells are essential tools for all eCommerce store owners looking to improve their sales, increase customer loyalty, and generate more revenue.
In this guide, we'll cover everything a store owner needs to know about adding upsell and cross-sell plugins to their eCommerce platform. We'll also take a look at the benefits of doing so, the best plugins for the job, and how to set them up to get the best results.
So, if you're ready to dive into the world of upselling and cross-selling, let's get started!
What you need to know about upselling and cross-selling on WooCommerce
You'll already be familiar with upselling and cross-selling if you frequently visit online stores – though you might not have been aware of the terms! However, while both tactics are used to build revenue, they're fundamentally different.
Upselling is the act of offering a more expensive, upgraded version of the product that a customer is considering. For example, let's say the customer is on a product page looking at a basic T-shirt costing $20. If you apply the upselling technique, you could offer a more premium T-shirt for $30.
One little nudge could convince the customer to spend an additional $10 and get a higher quality product that's still relevant to their interests – and increase your revenue.
Cross-selling also helps to build extra revenue, just in a different way. With cross-selling, you'll show your customer's product recommendations that complement their desired product. For instance, let's use the T-shirt example again. A person purchasing a $30 premium T-shirt may also wish to buy accessories (such as a bracelet or beanie hat), jeans, or a jacket. Without a cross-selling plugin, your customer could get through the entire checkout process without considering additional products that would enhance their look. As with upselling, it's a service that can benefit both the customer and your business.
Stores such as Amazon prioritize cross-selling and upselling because of the many benefits they can bring, including:
Increasing your average order value (AOV), ultimately boosting revenue.
Enhancing the customer's experience, which increases store loyalty and encourages repeat purchases.
Improving inventory management by promoting low-selling and overstocked products.
Gaining valuable insights into your customer's behavior via improved data analysis, which in turn can lead to better-informed marketing and sales efforts decisions.
Of course, they're all benefits that any eCommerce store owner would love to have. But you'll need to upsell and cross-sell products the right way if you're going to get the advantages. If not, the strategy may fail to make an impression. So, here are some of the best practices to follow when upselling and cross-selling products.
Any cross-sell or upsell should be valuable to your customer. The products you present to them should be relevant to the product they're buying. For example:

Good Approach: Offering flowers to a customer purchasing chocolates.
Bad Approach: Offering camping equipment to a customer purchasing cleaning products.

Time your cross-selling/upselling offer correctly. For instance, when your customer adds a product to their shopping cart or during checkout.
Make it easy for the customer to add recommended products to their card. The products should be in a prominent location and should feature a solid call to action.
Don't go overboard with your product recommendations. Offering a few products (3 or 4) will prevent overwhelming your customers with decision fatigue.
What features to look out for in a WooCommerce upsell plugin
If you're familiar with WooCommerce, you may already know that the platform has a default upsell/cross-sell feature that you can activate. However, while the tool can be a useful starting point, the limited functionality of the asset means that it isn't practical as a long-term strategy. For example, it's not scalable and lacks flexibility when it comes to positioning your linked products.
You'll need an additional plugin to optimize your upselling/cross-selling strategy. Plenty of useful add-ons exist, and we've detailed some key features to keep in mind while window shopping.
Compatibility: Is the plugin compatible with your version of WooCommerce and the plugins you already use?
Customization: Remember, you should be in control of how your orders are displayed. Does the plugin allow you to customize where and when offers are shown? What's more, does it let you customize the layout and design of the recommendations?
Personalization: The plugin should show personalized recommendations to your customers based on their purchase/browsing history.
Timing: Does the plugin allow you to trigger offers at specific points in the customer journey? For instance, after the customer has added a product to their cart or during checkout.
Support: Run into issues or need additional help customizing your product recommendations? A good plugin provides excellent customer support that can handle your queries.
The 5 top upsell and cross-sell plugins for WooCommerce
Now that we've covered the benefits of implementing an upsell/cross-sell strategy, let's run through five of the best WooCommerce upsell plugins available.
1. WooCommerce Frequently Bought Together
WooCommerce Frequently Bought Together from Premmerce is a powerful plugin offering a range of features to help eCommerce store owners maximize their additional product sales and enhance the customer experience. For example, this plugin allows you to create product bundles at a discounted price that can be shown on a predetermined product page. Once activated, a bundle can be added to a customer's cart with just one click.

The plugin is also highly customizable, so you can determine the look of your bundles and where they'll appear on your product pages.
Some of the key features of the WooCommerce Frequently Bought Together plugin include:
Create upsells in bulk for all products within a specific category.
Customize each product's display widget.
Create bundles from simple products and product variations.
Create multiple special offers for a single product.
Compatible with translation plugins.
WooCommerce Frequently Bought Together is an essential piece of kit for any store owner looking to increase their revenue by using bundled products. The plugin is available for the modest price of $4.09 a month, and the superb Premmerce customer service team is on hand to answer any technical queries should the need arise.
2. Cart Upsell for WooCommerce
Cart Upsell is a straightforward and easy-to-use plugin that helps store owners present relevant product recommendations in their customers' shopping carts. In addition, the products displayed to customers can be customized based on preset user-defined conditions. While this plugin offers an effective way to maximize revenue, it's worth keeping in mind that customers who go straight to the checkout page (without stopping to visit their shopping cart) will not see the additional products.
Some of the key features of Cart Upsell for WooCommerce include:
Customize product names, colors, and images.
Provides Ajax functionality.
Compatible with desktop and mobile devices.
Cart Upsell for WooCommerce monitors the items in your customers' cart and displays upsell offers when they initiate the checkout process, encouraging them to add the item to their order. You can get the plugin, and boost average order value, for $2.42 per month.
3. Best Upsell for WooCommerce
If you'd like to see the effect that upselling products has on your eCommerce store's bottom line, then the Best Upsell for WooCommerce plugin is a fantastic place to start! The plugin allows owners to create multiple product upsells, add a 'continue shopping' option to the cart page, and even allow customers to enter discount codes. Packed with features, Best Upsell for WooCommerce adds a massive amount of additional functionality to online stores.
Some of the key features of Best Upsell for WooCommerce include:
Upselling widgets that can be added to your WooCommerce store.
Customizable CTA buttons, titles, colors, and images.
Analytics at a glance that can inform future strategies.
Pre-built cart templates.
Best Upsell for WooCommerce is a versatile (and free) plugin that can add product upsells to the cart page, create multiple checkout buttons paired with product upsells, and even offer upsell product discounts.
4. One Click Upsell Funnel for WooCommerce
One Click Upsell Funnel for WooCommerce is a highly-customizable plugin that allows users to display products and categories as an upsell on both cart and checkout pages. You'll have the option to create your own upsell funnels, display products based on specific conditions (like totals, coupon codes, and items in cart), and tweak the layout of the gallery slider that displays your upsell items.
Some of the key features of One-Click Upsell Funnel for WooCommerce include:
Create upsell funnels.
Display upsells in a gallery slider or as recommendations on cart and checkout pages.
Customize where product suggestions appear on cart and checkout pages.
Add discounts to products.
One-Click Upsell Funnel for WooCommerce is priced at $2.42 per month and gives users the power to display product suggestions on the cart and checkout pages, apply custom discounts to upsell products, give customers the option to add a specific number of recommended items to their cart.
5. Omnisend
Omnisend is an upsell/email marketing plugin that enhances WooCommerce store sales via automated emails and SMS communication. So, if you want to focus on your email marketing and upsell strategy, Omnisend has the functionality you'll need.
Some of the key features of Omnisend include:
Send post-purchase and cart abandonment emails.
Generate discount codes automatically.
Email and SMS integration functionality.
Integrate customer feedback and product reviews.
Omnisend's automated notifications also make it possible to upsell and cross-sell selected products via email campaigns. You'll be able to suggest related products a few days after customers make an initial purchase and encourage repeat purchases with discount codes and coupons. Omnisend offers a free plan, as well as paid tiers available from $16 per month.
Woocommerce Frequently Bought Together
Get started giving your customers upsell bundles to increase site usability and revenue.

Which upsell plugin is the best option for your WooCommerce store?
There are a lot of upsell/cross plugins on the market, and they all provide a slightly different suite of features – meaning that one might be more suitable for your site (and your business goals and budget) than another.
To help narrow your search, we've picked out some key upsell and cross-sell features, and matched them with the most effective plugin in each category.
Best Plugin for Cart Upsells: Cart Upsell for WooCommerce
As its name suggests, Cart Upsell for WooCommerce allows users to showcase relevant products to customers just before they finalize their order. The plugin monitors the customers' shopping journey until they visit their cart, where it'll then encourage them to purchase some extra items. You can determine which products get recommended with simple conditions – like cart total and product category.
Best Plugin for Upsell Emails: Omnisend
Omnisend helps store owners contact customers with highly personalized upsell and cross-sell messages based on their behavior, shopping history, and profile data. And, because Omnisend is a multichannel marketing solution, you'll be able to utilize multiple channels, including email, SMS, push notifications, Facebook Messenger, and more.
Best Plugin for Post-Purchase Upsells: One Click Upsell Funnel for WooCommerce
One Click Upsell Funnel for WooCommerce is another feature-rich plugin capable of creating targeting offers that appear after a customer has completed their purchase, encouraging them to add more to their order with just one click. The plugin also allows for customization of your upsell offers, letting you decide when and to whom the offers are shown based on factors like the customer's previous purchases and the contents of their cart.
Best Plugin for In-Page Upsells: Best Upsell for WooCommerce
Best Upsell for WooCommerce is a versatile plugin that gives you access to a plethora of ways to upsell products – including handy widgets. You can add a progress bar to your site to create multi-discount offers (like a store discount and free shipping), include an image with text to thank visitors for stopping by or alert them to ongoing sales, or add a cart bubble that'll help guide customers through their shopping journey with some extra added convenience.
If you're looking for an effective upselling/cross-selling plugin that balances powerful features with affordability, then try WooCommerce Frequently Bought Together. The plugin is packed with features that can streamline your sales strategies. It's especially useful to store owners who want to create product bundles, seamlessly present recommended products to their customers, and subsequently boost sales.
How to set up a cross-sell on a product page with WooCommerce Frequently Bought Together
Adding cross-sells to your WooCommerce product pages using Frequently Bought Together's product bundles feature is simple. Once you've downloaded and installed the plugin from the WordPress repository, follow along with our step-by-step instructions to create a cross-sell bundle.
From your WordPress dashboard, head to Premmerce > Frequently Bought Together.
Locate 'Product Bundles.' From here, select the product page where you want the bundle to appear. You can find the product page using the 'Select Main Product' dropdown menu.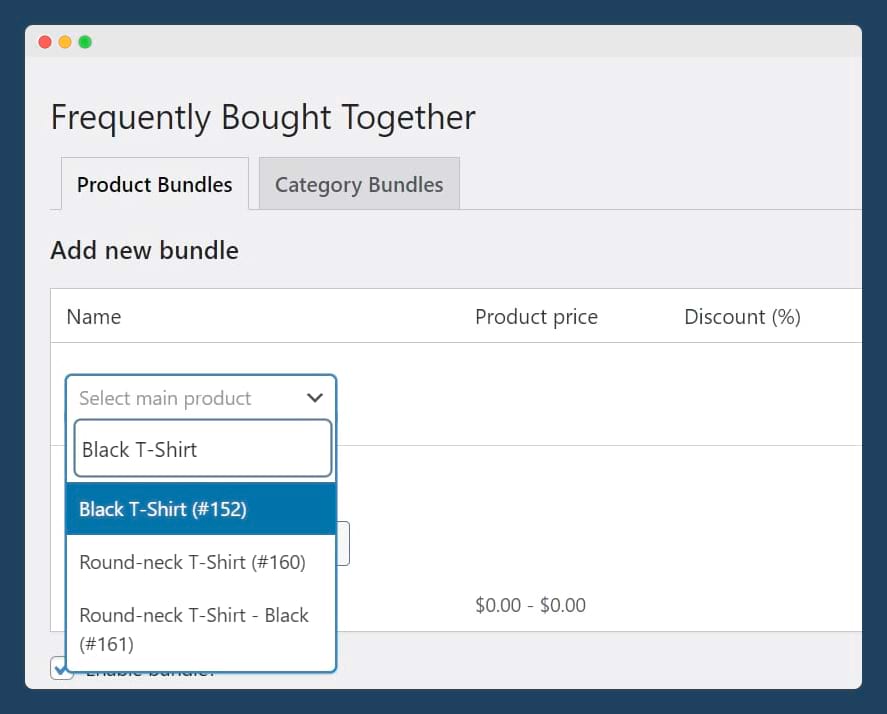 Click the 'Select Attached Products' button from the dropdown menu to select the products you want to feature in the bundle.
If you're offering a discount, input your chosen discount amount under the 'Discount' section.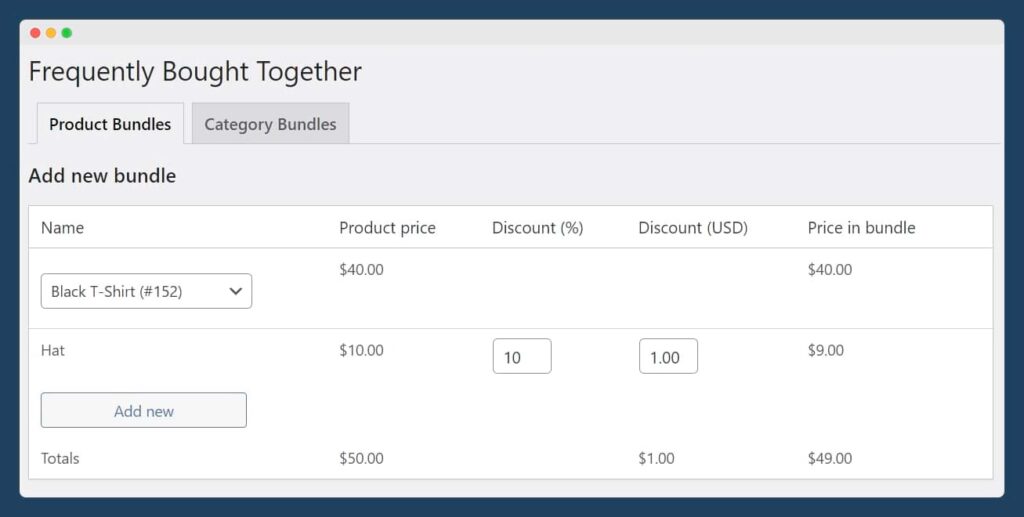 Make sure the 'Enable Bundle' box has been checked if you want the bundle to be activated. You can disable/deactivate several bundles at a time by clicking the corresponding checkbox.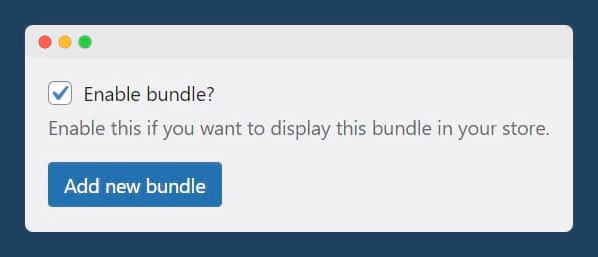 Click 'Add New Bundle.' Your bundle will now be added to the chosen product page (if it has been activated).
Add upsell and cross-sell opportunities to your WooCommerce store
Anyone running a WooCommerce store (or any eCommerce platform) should consider incorporating upselling and cross-selling into their operations. These powerful strategies can increase sales, boost customer loyalty, and improve the overall customer experience. Upselling is mutually beneficial for both your business and your customers, making it an essential asset!
However, selecting the right plugin is crucial to get the most out of your upselling opportunities. You'll need a tool that can customize the products you want to display, that has customizable and flexible layout options, superb customer support, and other features that'll make your upselling/cross-selling journey much more straightforward.
Fortunately, WooCommerce Frequently Bought Together from Premmerce includes all the functionality you need to reap the benefits of upselling and cross-selling. More than 100,000 store owners rely on Premmerce plugins to turbo-charge their online business – and you can join them by trying WooCommerce Frequently Bought Together for yourself!
Woocommerce Frequently Bought Together
Get started giving your customers upsell bundles to increase site usability and revenue.

Comments
Ready to Get Started?
Join over 100,000 smart shop owners who use Premmerce plugins to power their WooCommerce stores.
Get started