With Premmerce Optomizer 1.1 Your WooCommerce store is lightning-fast and more efficient than ever before.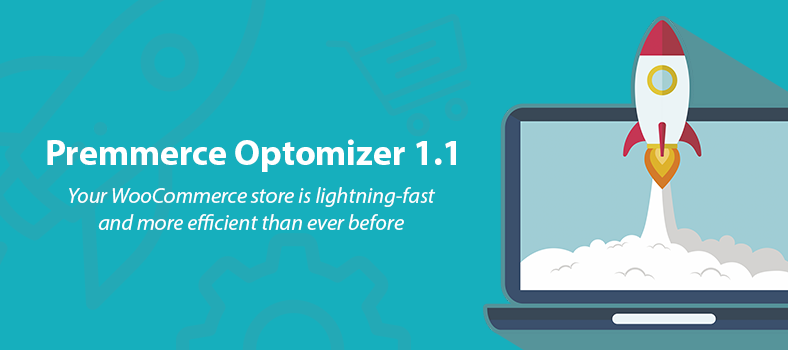 We released the Premmerce Optimizer plugin recently and its main focus was to improve the performance and speed of large WooCommerce based stores. And today we've come up with the new version of this helpful plugin which is even more effective than the previous one. Read on to find out the details.
Product variations optimization
This release we dedicated to the stores which contain products with more than two product variations.
Once the store is upgraded to the latest version of the Optimizer, your WooCommerce store's speed gets three times higher than in the initial WooCommerce suite.
This result was achieved after we'd upgraded the store with 10K product database and each product in it had from 2 to 6 variations.Due to the Premmerce Optimizer, the store's page speed reached 2 seconds before the caching was first applied.
Optimization of the multilingual store with WPML
We've tested a multilingual store with WPML installed. We translated the database of 15K products, up to 1K categories and attributes. This case has also proved the threefold page load speed increase and the product catalog load speed reached 2 seconds as well as the speed of all other pages.
Other great features of Premmerce Optimizer
For more details about the Premmerce Optimizer test results, its killer features and setup instructions visit our marketplace.
This plugin is available for free in the Premmerce Suite which can be downloaded from your dashboard. The upgrade is necessary if you're currently using the previous version of Premmerce Suite.
Premmerce just love optimizing things. How about you? If yes, just don't wait for the impatient customers to leave your store and install the Premmerce Optimizer!
We'll get back to you soon with some more great tools!
Comments
Ready to Get Started?
Join over 100,000 smart shop owners who use Premmerce plugins to power their WooCommerce stores.
Get started