5 Tips to Improve Your WooCommerce Product Search Results Page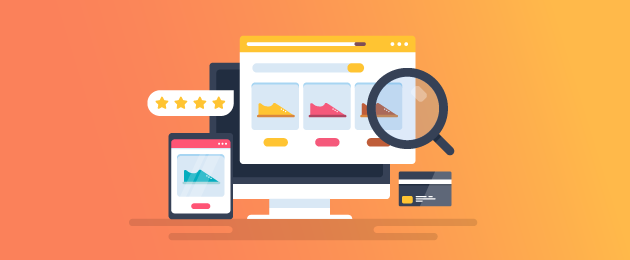 Want to make your WooCommerce store more user-friendly? Your top priority should be ensuring your product search results page is optimized.
Product search is a common step on the shopping path on an eCommerce site, helping customers to navigate a website and find products quickly.
Wondering what can you do to improve your own WooCommerce search results page? Use these five tips to create a more satisfying search experience for your customers!
Why should you optimize your product search results page?
For 36% of users, leading online marketplaces are the primary source for starting to search for products, with search engines coming in second. According to Salesforce, consumers who do use search spend 2.6x more across retailers' desktop and mobile sites compared to those who don't use search. Faster searches are even more important on mobile, which accounted for 41.8% of total retail eCommerce sales in 2022, a number expected to grow to 43.4% in 2023.
Offering a way to search effectively on your site can help improve customer satisfaction and sales. It can also support your SEO goals. WordPress websites with a good user experience tend to perform better on search engines. Site usability and SEO are not binary; you can optimize for search engines and human users to meet your end goal of attracting more online visitors and converting them.
As you add more products to your site, you will need to provide users with different ways to conduct efficient product searches. This is where an optimized WooCommerce search results page shines. A bad search experience can tank engagement and prevent you from effectively showcasing all the products you have to offer.
How to optimize your WooCommerce product search results page
The built-in WooCommerce search function is basic, and there are limited options for customization. It considers the title, content, and excerpt of posts when searching, but it doesn't look at the content within custom fields, where a lot of your product data is stored. You can overcome these limitations by using tools that allow you to customize the WooCommerce search results page.
Code
You can use code to customize your search results page, but this is only recommended if you have access to experienced developers with high-level technical knowledge. Most businesses are better off with the convenience and cost-effectiveness of a no-code option.
Themes
Some ready-made WooCommerce themes have built-in search result page templates, but they are usually limited in the search experience they can enable. For full control, you'll need a more complete solution.
Plugins
There are many plugins available that allow you to customize your WooCommerce store's default search functionality and go beyond the basic template. Premmerce's plugins are perfect for optimizing your WooCommerce search function and results pages.
They integrate with one another and with other popular WordPress themes and plugins seamlessly, giving you a variety of ways to optimize different aspects of your WooCommerce product search experience.
Let's look at how to optimize your WooCommerce search results pages, and the product search experience in general, using the range of no-code solutions available from Premmerce.
5 ways to improve your WooCommerce search results page
Premmerce offers an array of plugins that can help you to optimize your WooCommerce search experience and search results pages. When used together, they make product searches smooth and satisfying, boosting customer satisfaction and helping to encourage conversions.
Optimize product search functionality
If a customer wants an iPhone 14 and ends up on your site, odds are they'll use the search bar right away to confirm that you carry the product and click on the relevant result to go to the product page. This saves them time they'd have otherwise spent scrolling through your product options.
WooCommerce Product Search offers live search, allowing visitors to see search results without being redirected to a search page. The search box previews results, showing rich information such as the product image, price, price ranges, and subscribe and save offers. This is influential in the early stage of the purchase path, increasing the likelihood of more clicks.
43% of users on retail websites go directly to the search form. They're accustomed to predictive search (autocomplete) for faster and more relevant results. Autocomplete has been seen to keep people on your site and make them more likely to actually buy your products, and WooCommerce Product Search comes with this functionality out of the box.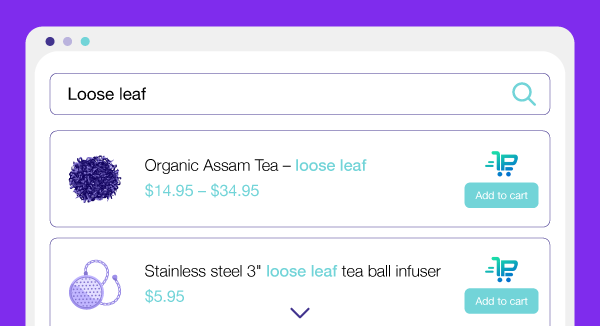 WooCommerce Product Search also brings typo and spelling protection for your search function, so your customers can find what they're looking for even if they don't know how it's spelled.
In the example below, the WooCommerce Product Search plugin has recognized the spelling error and correctly returned a result for a number of different T-shirt products in the store's catalog.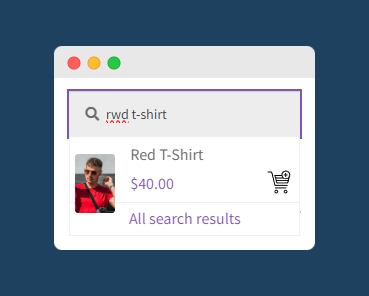 WooCommerce Product Search is also configurable to search for transliterated words and words with the same pronunciation. It even allows product searches by SKU and the product's short description, making it a great fit for wholesale shops working with retailers.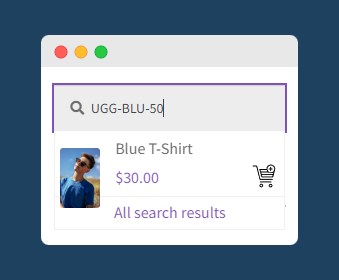 The plugin works seamlessly with WooCommerce's default product search widget. This means that you can have the plugin set up and ready to use in a matter of minutes, without any need to configure complicated settings.
Use effective product filters
Product filters allow users to break down a large number of search results into a smaller, more manageable list that reflects their preferences. It gives visitors the flexibility to explore your site's products by taxonomies such as categories, tags, price, and product attributes like color, size, and style. More importantly, it increases the likelihood that customers will find the exact item they are looking for quickly, helping increase conversions!
Research shows only 16% of major eCommerce websites offer a good filtering experience, therefore missing out on sales. The enhanced search experience from adding product filters will give you an edge over your competitors. You can enable this functionality easily using WooCommerce Product Filter from Premmerce.
Set up custom filters, including product categories, price, tags, stock, color, rating, or any attribute. You can add filters anywhere on your store with a shortcode or product filter widget. The top product filters plugin also lets shoppers sort by price (high-to-low or low-to-high), average rating, popularity, and latest arrivals. Shoppers have unprecedented flexibility in the way they search.
Better yet, WooCommerce Product Filter uses AJAX filters that show filtered results without loading the page for faster searches. The plugin also enables you to bulk-generate SEO-friendly landing pages for your filter results, which can help your site show up in the search engine results for keywords relevant to your product pages.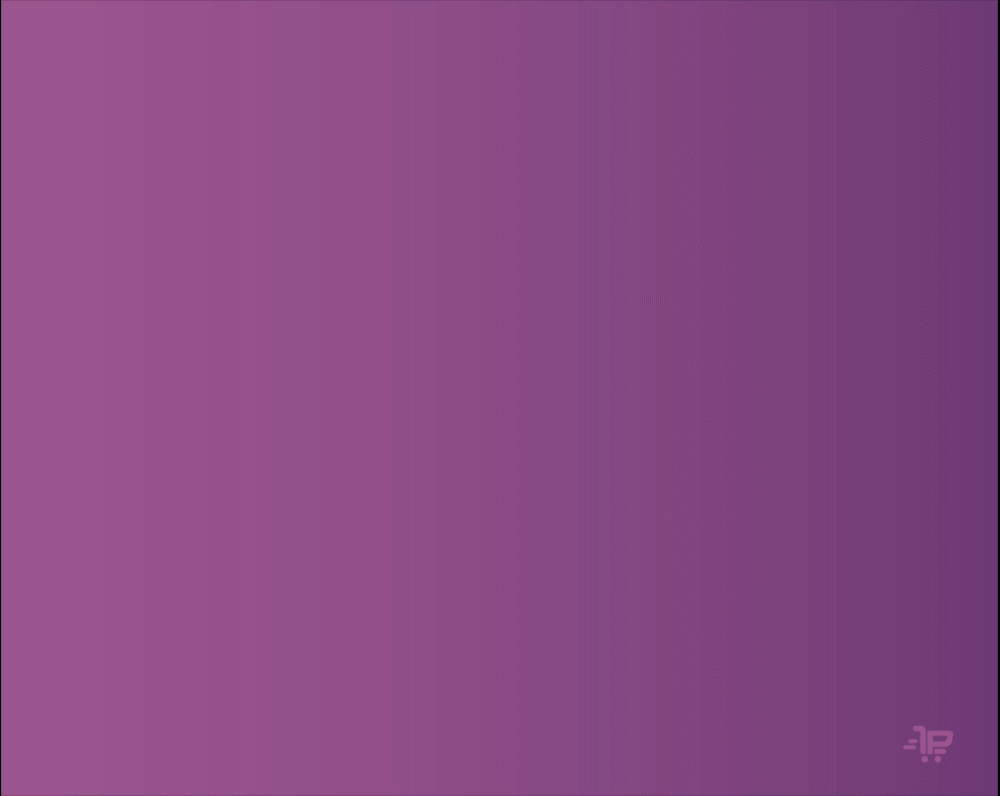 Use variation swatches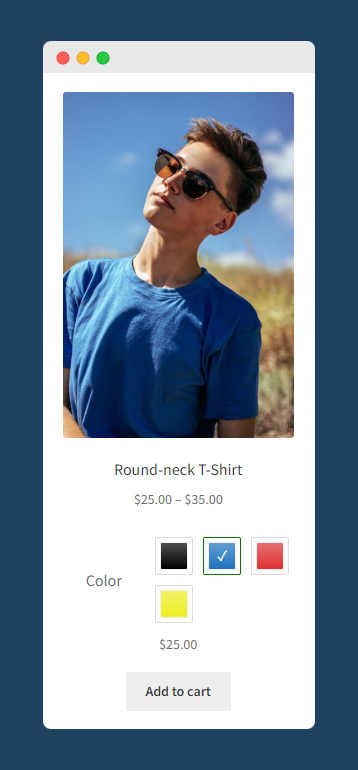 If you have a large number of products with different variations, presenting them clearly to users can get tricky. You don't want to overload shoppers with information, but you also want to make sure you're giving them the result they're hunting for. Here's where variation swatches come in. They provide a template for better side-by-side comparison of your product variations, making it easier for customers to see what is available, and speeding up searches.
WooCommerce Variation Swatches enhances the standard features of the WooCommerce attributes and variations by enabling you to show variations in the form of images, colors, labels, or radio buttons.
If a product comes in a variety of colors, you can display these color options as swatches under the product image and description. You can even add a bi-color type for the swatches. Better yet, if you integrate WooCommerce Variation Swatches with WooCommerce Product Filter, the variations will feature in the filtered results.
Another cool feature is the ability to add a description for an attribute, which will appear when a user mouses over the attribute swatch. This is helpful for shoppers to understand the product better and make an informed purchase decision. Lastly, the built-in add-to-cart button is a huge time-saver, letting customers build their order without navigating all the way to the product page.
Group products together
HubSpot's 2023 sales trend report found over 75% of sales professionals say over 10% of their revenue comes from upselling, and almost 70% say that over 10% of revenue comes from cross-selling, highlighting the value of these selling tactics. 'Frequently Bought Together' is a common upsell tactic on eCommerce sites. It nudges shoppers to bundle products and get a reduction in price. There's a Premmerce plugin for this too!
Woocommerce Frequently Bought Together lets you create upsells in bulk for all products in a category. You can create bundles from simple products and product variations, and feature them below the product, along with an add-to-cart button that allows customers to put the whole bundle in their cart with one click.
The plugin also lets you offer discounts on specific products in the bundle, increasing the chances that it will sell more. Lastly, you can include a savings display to show customers how much they're saving with the bundle to promote upsells and cross-sells, as well as boost your AOV.

Optimize your WooCommerce store's speed
Almost half of online users expect a web page to load within 2 seconds, and 40% will abandon a website that takes more than 3 seconds to load. A slow site means you'll lose out on sales.
A large catalog size can lead to slow load times from the longer database calls for each page. In a nutshell, your WooCommerce site can encounter performance issues that usually can't be fixed without cache and third-party optimization.
Premmerce's WooCommerce Performance Optimizer plugin optimizes the performance of your store if you have a big product database and/or several product attributes and options for each product in your catalog. As with all Premmerce plugins, WooCommerce Performance Optimizer is also WPML compatible, making it a great fit for larger, multi-currency stores with an international customer base. Used well, it can make your site up to twice as fast.
Optimize your search results page to boost sales and improve your customer experience today
A great site search experience directly impacts your sales and customer loyalty. Fortunately, you can optimize your WooCommerce search page without extensive coding using Premmerce plugins, like:
All Premmerce plugins are compatible with the most popular WordPress plugins and themes, and backed by a 100% no-risk, 30-day money-back guarantee. Explore the full range of Premmerce plugins to find tools that help you make your website more user friendly and boost your bottom line!
WooCommerce Product Search
Get started giving your customers a better way to search your products to increase site usability and revenue.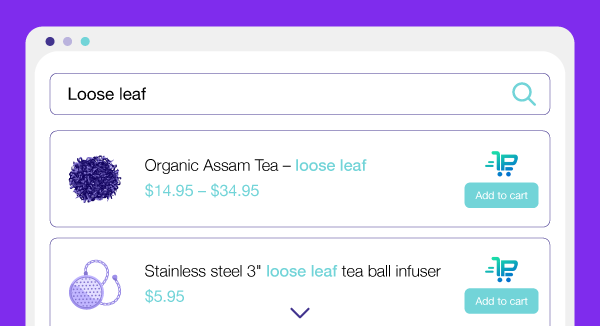 Comments
Ready to Get Started?
Join over 100,000 smart shop owners who use Premmerce plugins to power their WooCommerce stores.
Get started