12 Features That Make WooCommerce Great for Online Stores [REVIEW]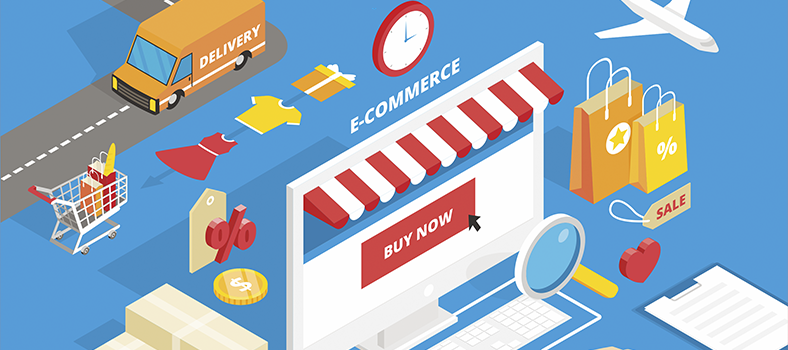 In this article, I'd like to generally describe essential features and requirements for the creation of a large online store and provide full WooCommerce Review. Having the experience of working with thousands of such stores developed on our platform and after researching a great number of various technologies and their toolkits, we came up with a list of must-have features that most online shopping platforms need in order to sell successfully.
We'll provide a review of the features that are included in the WooCommerce core and we'll also suggest some additional plugins or settings for it to achieve its best performance results.
You can see the full version of the list on our roadmap. The features included in the list have been tested hundreds of times in real-life online stores, although it's important to understand that e-commerce and sales techniques undergo improvements all the time. Therefore, our list will constantly be enriched and modified, at the same time, our blog will reflect all the changes.
Presumably, all essential features of the online store could fall under the following categories:
Design
Marketing and conversion rate optimization
SEO
Payment and Shipment
Integration with third-party software
Analytical instruments
Products and catalog management
Standard store features
Large online store features
Security
Page Speed
Support
WooCommerce Design Review
Taking into consideration the main requirements for the enterprise solution design (by enterprise we mean a large store design), we could define the following aspects:
Responsive design right from the beginning. A good store must look great on all gadgets in order to reach out to the majority of customers and ensure a great user experience. Apart from the elaborate design, page load times are also important and in our product, it equals 2 seconds or less due to the AMP technology.
High pagespeed and simple design is now more valued than sophisticated layout and a variety of widgets. That's why the theme code quality is very important.
Store customizability and customizability of some of its navigation elements, like menu, widgets, etc., should allow a user to make changes fast and easily.
Theme inheritance is essential, as it affects the updatability of your store and the possibility to maintain it without any extraordinary efforts. If this feature is absent in the theme, you lose the possibility to update the new theme versions.
Customizability of the product card, of product categories, of the header, depending on the site content and products type.
Support and accurate performance of the theme features is important for e-commerce. See the list of these features below.
Read More: Top 10 Best WooCommerce Themes 2017 Review and Comparison
Marketing and conversion rate optimization
Nowadays, there's a number of different instruments for the increase of customer loyalty, retention and conversion rates, abandoned carts recovery and so on. Not every store absolutely needs all of them, although it's a good idea to experiment with them in order to test the best applicable one for you store's customers. We pinpointed 29 typical instruments most commonly used in marketing and conversion rate optimization. The core WooCommerce toolkit lacks 19 instruments and we're excited to come up with our own solutions.
WooCommerce SEO review
There are tons of recommendations regarding internal and external online store optimization for search engines in order to make its promotion effective. Our team has extended experience with hundreds of real online businesses and contributed greatly to the increase in their organic traffic rate.
In our future posts, we'll present an in-depth research of this topic and we'll write a review of the instruments that are important for online promotion. At the moment, there are 17 points on our list and among them, 9 instruments are not available in the standard WooCommerce and WordPress features.
Read more: Complete WooCommerce SEO Guide and Tips
WooCommerce Shipment and payments review
The most popular shipment and payment options have already been integrated into the platform. Plus, the quality support is provided on a regular basis. WooCommerce ensures the seamless functioning of all features necessary for the enterprise solutions. In case of specific unique project requirements, the software could be easily developed by a team of experienced engineers.

Integration with third-party platforms
Some popular integrations, like Amazon, E-bay, Google Shopping, are available and some other niche platforms could also be supported by WooCommerce. Rest API makes the integration with the third-party platforms relatively easy. We love WooCommerce's flexibility!
Analytical instruments
In-built analytics doesn't provide a lot of data about your store's users and orders in the standard WooCommerce core, not many sorting options are available either, although this is not essential for an e-commerce platform. Enhanced Google Analytics is absolutely sufficient for most online stores. Just use it, it's amazing!

Product and catalog management
Indeed, product management and catalog organization in WooCommerce is well refined and has a logic product and product type architecture which ensures some flexibility in adding products to your catalog. However, in our analysis, we've highlighted 14 necessary options for an efficient product management, and 7 of them are missing from the core WooCommerce toolkit.
Order and customer management
Generally, order and customer management in WooCommerce is quite transparent and it easily copes with most tasks of a large enterprise store. However, some customer filter options could be developed more, along with order history, etc. Similarly, it's not possible to create different customer types for a better price and discount management. Our team would manage this issue and would add six new features to make order and customer management as efficient as possible.
General features
By general features we mean the must-haves of different store types, and here is the list of them:
multi-language
multi-currency
admin panel access rights
catalog mode
The WooCommerce admin panel could also be referred to the list above and it could be considered imperfect. Regardless, the WooCommerce's extended functionality of its admin panel is complex, with some extra fields and points that make it difficult for the everyday use of the store admins and managers.
Our team is focused on the nine features that would greatly add to the WooCommerce's admіn panel usability. Follow us and you'll find out more.
Large store features
At the moment, we would like to define three features that are, on the one hand, seldomly used, but on the other, may serve as a basis for certain business types. These features are:
multi-vendor
multi-store
subscription
The three features mentioned above have not been developed in the core WooCоmmerce kit, although there are third-party solutions that we would research while working on our project.
WooCommerce Security review
The WooCommerce and WordPress platforms are extremely resistant to all types of attacks. However, while defining the settings of all extensions and themes, it's important to keep in mind the general security of the whole store and its further updatability. Follow us on our blog and we'll prepare a report on all potential risks incurred while using the third-party software.

Read more: The complete WooCommerce Security Review and Issues Analysis
Performance
The modern standard of a page load is no longer than 2 -3 seconds, no matter how big and complex your store is. The WooCommerce's results in this field are really good and we'll publish some data with more precise figures in our blog later on. However, combining a large number of plugins and extensions and at the same time keeping the page speed high, could be quite challenging and require more efforts. You'll find more information about our experience in future posts.
Support
WooCommerce provides a free ticket support and advice on the platform core and also, all extensions available in the original marketplace.
As a matter of fact, no one can guarantee the smooth performance of mixed plugins and extension and the compatibility of the marketplace plugins and some individually developed features.

We'll provide a quality support for large online stores that will ensure the updatability and reliability of all features, both core and developed.
Summary
To sum it up, according to our WooCommerce review and analysis, the WooСommerce core comprises 38 essential features and there are still 62 that have to be developed. The majority of features could be implemented by existing extensions and plugins created by different developers. This often leads to compatibility problems, along with security, response rate and support issues.
By using our extended experience in e-commerce software, we'll provide you with a useful guide on how to create your perfect WooCommerce store and deliver some great software solutions to make sure your online business works just fine.
Comments
Ready to Get Started?
Join over 100,000 smart shop owners who use Premmerce plugins to power their WooCommerce stores.
Get started