Take WooCommerce Ordering Systems From Good to Great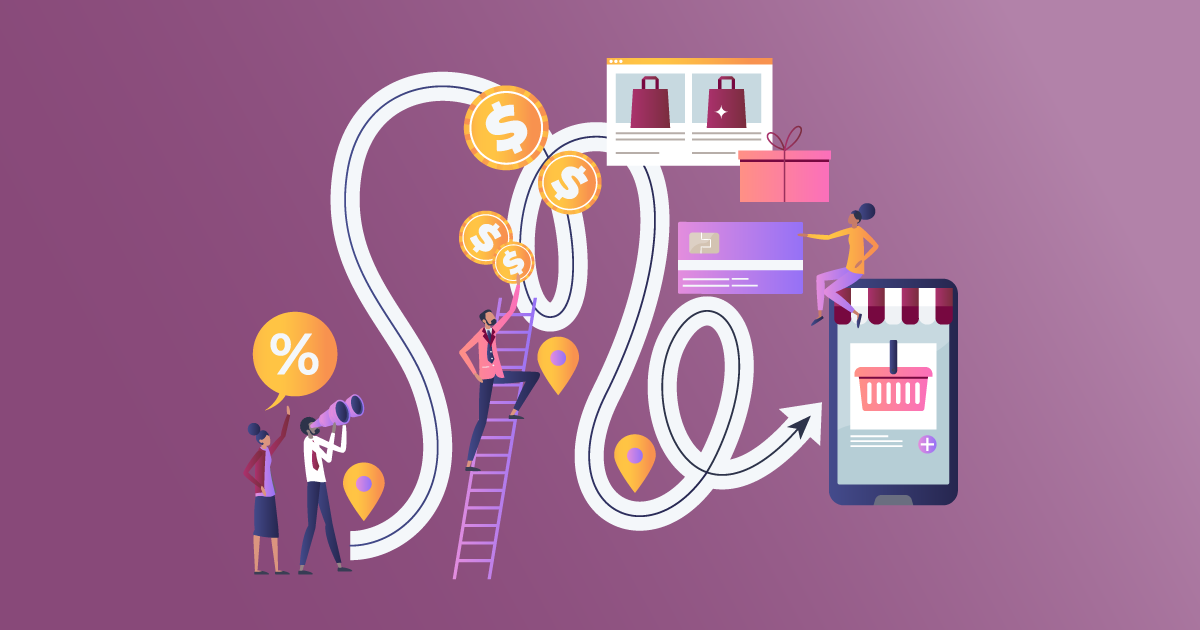 Do you sell products or services online and want to allow your customers to place orders directly through your website? If the answer is yes, then you might be wondering what are some helpful tips when choosing and implementing an order management system.
Setting up an ordering system is a great way to encourage visitors to buy products from your WooCommerce store. These systems make it easier for customers to find what they are looking for and can help you increase conversions and sales. However, setting up an ordering system in WooCommerce can be tricky and time-consuming if you don't know what you're doing. Don't worry; here are some tips and solutions to make the best of it!
What is an Ordering System? And Why Should You Use One?
An ordering system is basically a way for customers to place orders directly through your website. It can be used for different purposes, such as selling products, wholesale or food orders, event registrations, subscriptions, and many more.
Ordering management systems can simplify the process of buying products from your online store and, in turn, help you increase conversions and sales. This is why many eCommerce shops use them daily.
Why Should You Use an Ordering System?
There are many reasons why using an ordering system is a great idea. For one, they can make the purchase process easier for users and more efficient for business owners. But there's more! So, let's go through some of these systems' advantages in a little more detail.
Easier Purchases
An ordering management system makes purchasing from your website much easier for customers, who can understand what's happening at each point in their purchase journey. This, as we mentioned, can lead to an increase in conversions, sales, revenue, and profit margins for you as well.
More Organized Products
This type of system can aid you in keeping your products organized. For example, if you sell physical products, an ordering system can help you keep better track of your inventory so customers can avoid accidentally ordering out-of-stock items. Using such a system, you can also manage your product descriptions and prices more easily.
Promoted Items
Ordering systems can also give you an opportunity to showcase your best-selling products or promote specific ones based on customer preferences. Plus, you can use the system to cross-sell related items, too!
Process and Calculation Automation
Many ordering systems allow you to set up automated processes for every part of the purchase journey. For example, you can track orders, receive and send notifications, and follow up on product reviews without manually going through each step yourself. And you can allow the systems to take complete control of your items, as all calculations will be performed automatically by the computer.
Inventory Management
Because most ordering management systems manage inventory automatically, you can be sure you won't be offering products that are out of stock. You can also adjust prices and stock levels dynamically and always be on top of your supply. In short, these systems make it very easy to know what's happening with your products at all times.

Why You Shouldn't Try to Maintain Your Order Management Manually
Let's just say it: Order processing is a tedious operation. It takes time and effort and can deflect your attention from other vital tasks (like improving CRO).
Manual inventory management, in particular, is also prone to error and can swiftly lead to disaster. For example, a single order miscalculation can turn into a customer experience catastrophe. Not to mention, running these things yourself can lead to stressful situations as you'll need to constantly keep track of stock, product descriptions, orders, and customer communications.
Even in the best of circumstances, if you manage a large business, order management is just too time-consuming. This is why many store owners choose an order processing system that can help them automate most tasks and put their time where it's best used: Building and strengthening the business.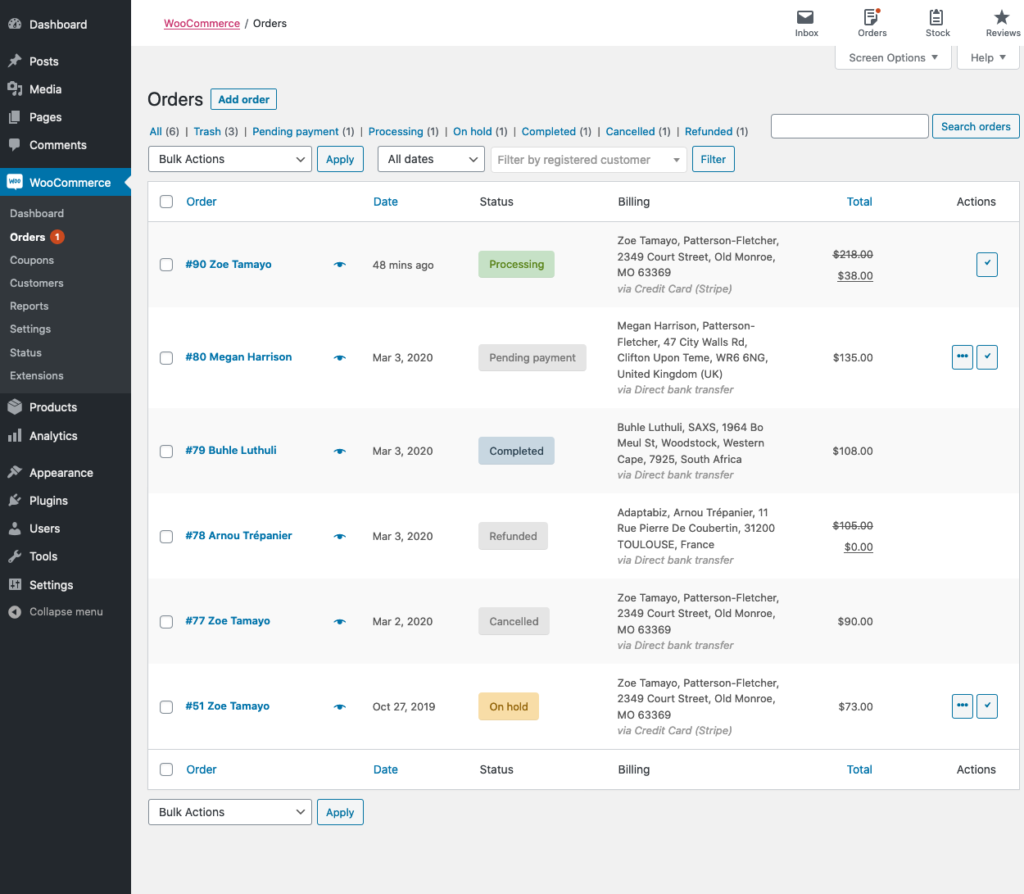 The Challenges of Improving Your Ordering System
WordPress is an incredibly powerful tool, but the learning curve can feel quite steep if you're new to it. This is why it can also be a good idea to hire a WordPress agency to get some outside expertise.
If you need help with how to implement the things you want, these companies can help you with a variety of services. For example, they can design a whole new look for your shop, develop custom functionalities, or manage your hosting and maintenance needs. Most WordPress agencies also have excellent expertise in marketing and consultancy and can help you plan campaigns to bring your business to the next level.

Why Should You Set Up an Order Management System on Your WooCommerce Store?
An order management system is an excellent way of organizing orders and customer purchases in a single place. Their ultimate goal is to make all orders easier to view and handle. So these systems are perfect for keeping track of orders, managing customer communications and feedback, and analyzing sales trends. 
Another significant advantage of combining WooCommerce with an order system is that you can also offer personalized services, such as order tracking, product reviews, and other initiatives that can improve customer satisfaction and increase conversions.
So, what can you actually do with an order management system, especially within the context of a WooCommerce store? Well, you can use it to, for example:
Create personalized coupons and discounts for your customers.
Design product upsells (for instance, if someone buys a large suitcase, you can offer them a matching carry-on add-on).
Accept different payment methods such as Paypal, Stripe, Amazon Pay, etc.
Collect email addresses through a form (so you can then send personalized emails with order details, promotions, and more).
Create reports for inventory management, sales analysis, and marketing planning.
There are countless benefits to using an order management system, and these don't just apply to you as a store owner but also to your customers.
For instance, such a system can provide a much better customer experience by allowing people to track their orders and communicate with you more easily. Happier customers usually leads to increased conversions, so this is definitely a big plus when considering an update. Although this is more of a backend tip, it's always useful to improve the frontend WooCommerce product page as well.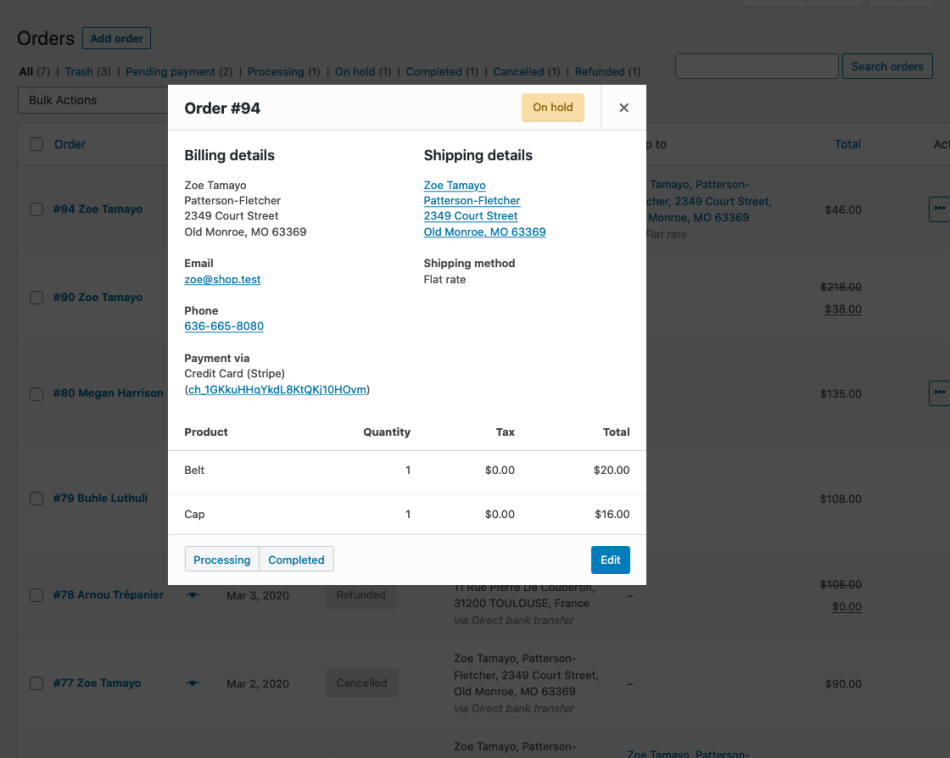 Order management systems also help streamline your workflow by allowing you to manage orders from one central location. Because you don't have to log into each individual site separately, you actually end up with a much more efficient setup. Plus, an order system can also automate many tasks, such as the creation of shipping labels or the sending of SMS messages to customers with confirmations and updates on their orders.
You can also use a CRM software that offers virtual phone numbers for multiple countries and can manage all your communication channels from a single platform. For e.g. you can buy a USA virtual phone number and send SMS or make calls to your customers even when you are physically not available in USA.
Lastly, an order management system can provide your business with improved accuracy because you will be able to, for example, keep track of inventory levels so that you know when to restock.
Tips for Increasing Sales with an Order Management System
When used correctly, a good order management system can help you increase sales – provided you know how to take advantage of its capabilities. So, here are a few ideas and tips you can use to empower your WooCommerce installation.
Set Up Notifications
If you set up notifications for any order-related activities, you can keep better track of what's happening in your shop and take advantage of any situations that arise. For example, you can set up an email notification to let you know every time a customer leaves a product review. The same applies to purchases; it's always a great idea to notify customers when their order is on the way!
Use Coupons and Discount Codes
Another excellent way to use your order system is strategically using coupons and codes. You shouldn't offer them all the time, as customers might stop buying from your store if they always expect some discount! Instead, it would help if you tried to determine in which situations it makes sense to give your visitor one. For instance, if someone's cart is about to expire or if they've bought multiple times before without using a discount code.
Edit Stock Items in Bulk
One of the biggest advantages of an order system is that it lets you modify multiple goods at once. You can definitely use this to improve your shop; for example, you can apply product reductions and promotions with just a few clicks.
Customize the Checkout Experience
Many customers abandon their carts before actually completing a purchase. In many cases, this is due to a poor checkout experience. Therefore, when implementing an order management system, ensure you provide the best checkout experience possible.
How Can I Take my WooCommerce Ordering Systems from Good to Great?
An order management system is an absolute must-have for any business looking to sell items online. With one, you can easily update your product descriptions, keep track of your stock levels, accept different payment methods, set up notifications, and set up discount codes, among others. These activities can lead to more conversions, better customer satisfaction, and increased sales!
While WooCommerce has some good ordering system capabilities, there are actually several things you can do to bring your store to the next level. One is to use plugins to extend the platform's functionality. The other to use the tips we mentioned in this article to ensure you have complete control over your orders and can take advantage of an ordering system's countless possibilities.
Comments
Ready to Get Started?
Join over 100,000 smart shop owners who use Premmerce plugins to power their WooCommerce stores.
Get started