#1 tactic on how to get tons of traffic for your eCommerce with long-tail keywords and Product Filter
The intriguing headline, isn't it? Let's start with why you should still bother with SEO for the traffic gains. Every year indeed makes it harder for online stores to gain organic traffic from Google. Moreover, I'm sure that some of you even consider it to be a pure waste of time and money. Simply take a look at search results on the first page and most of the time you're likely to find 3 or 4 Google ads, an original brand's website that satisfies your query, and, maybe, a few marketplaces and big retailers listed below. That alone is a perfect explanation of why nowadays more and more people are trying to leverage social media, crowd marketing, and other channels to drive traffic to their e-stores rather than relying exclusively on SEO. However, numbers tell a different story. According to Statcounter's latest data, Google continues to be the primary source of traffic for the vast majority of businesses. And according to DesignRush, most Top Software Development Companies use automatization in software solutions like eCommerce Plugins to improve SEO ranking position, increase search traffic and save promo budgets.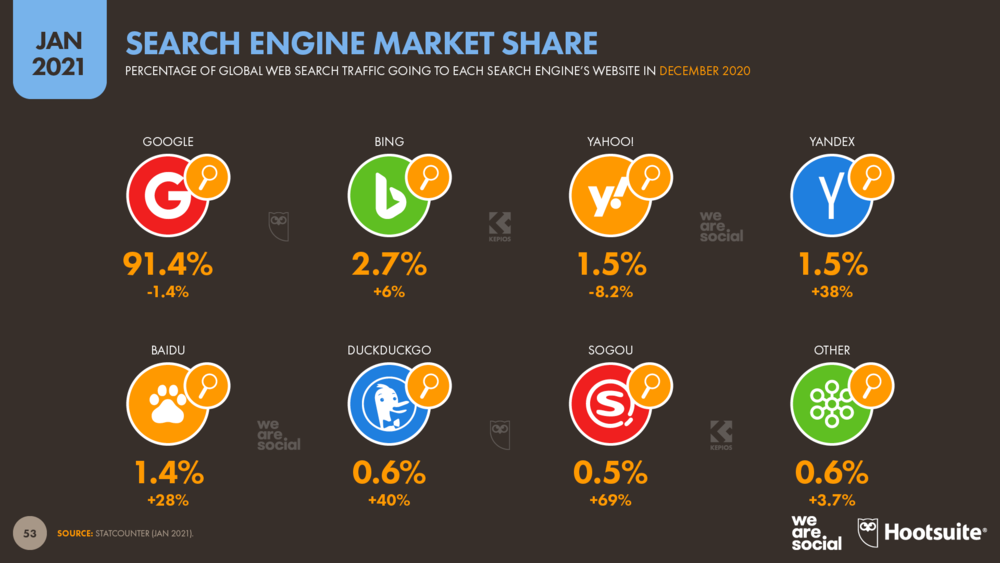 Datareportal goes further with a statement that "Google dominates almost every aspect of digital". It's hard to argue with that seeing the stats above. Combine it with the following report results, and you get an even more compelling picture.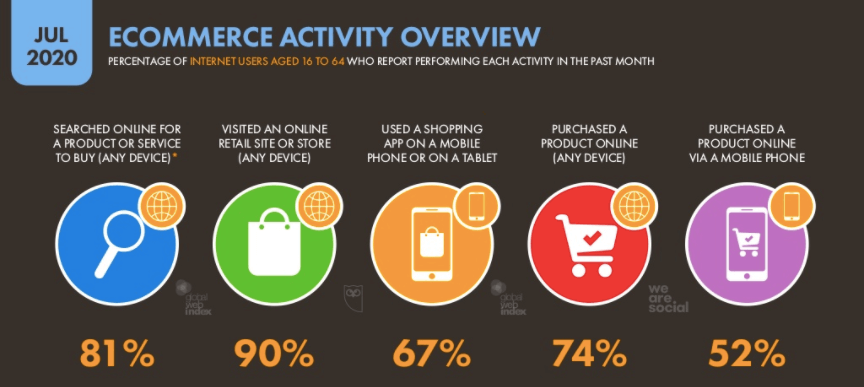 When people don't know of the exact place to shop, search engine comes up first. With the pandemic reality, past months could have only reinforced the tendency.
Meaning, even if you master social media like a pro, you would probably never get the same traffic in absolute numbers, as you could have it from Google.
The question is: how сan small and medium eCommerce businesses gain traffic from search engines? And do that despite the first pages of Google search results being totally controlled by the eCommerce giants and Google services.
The answer is nothing like a devious plan: turn to the less competitive long-tail keywords.
What does "long-tail" stand for?
Long-tail keywords are keywords or phrases that are usually longer and more specific than the common search queries. For example, a search query like "Dell XPS 13" is a regular 3-part keyword that refers to the broad range of laptops, while "Dell core i5 16GB ram 13-inch laptop" is a more accurate query that relates to specific kind of laptops. The last one is called long-tail.
Quite obviously, the search by long-tail keywords is less popular compared to the laconic general keywords, but the potential quantity of possible "long tails" is a hundred times more significant.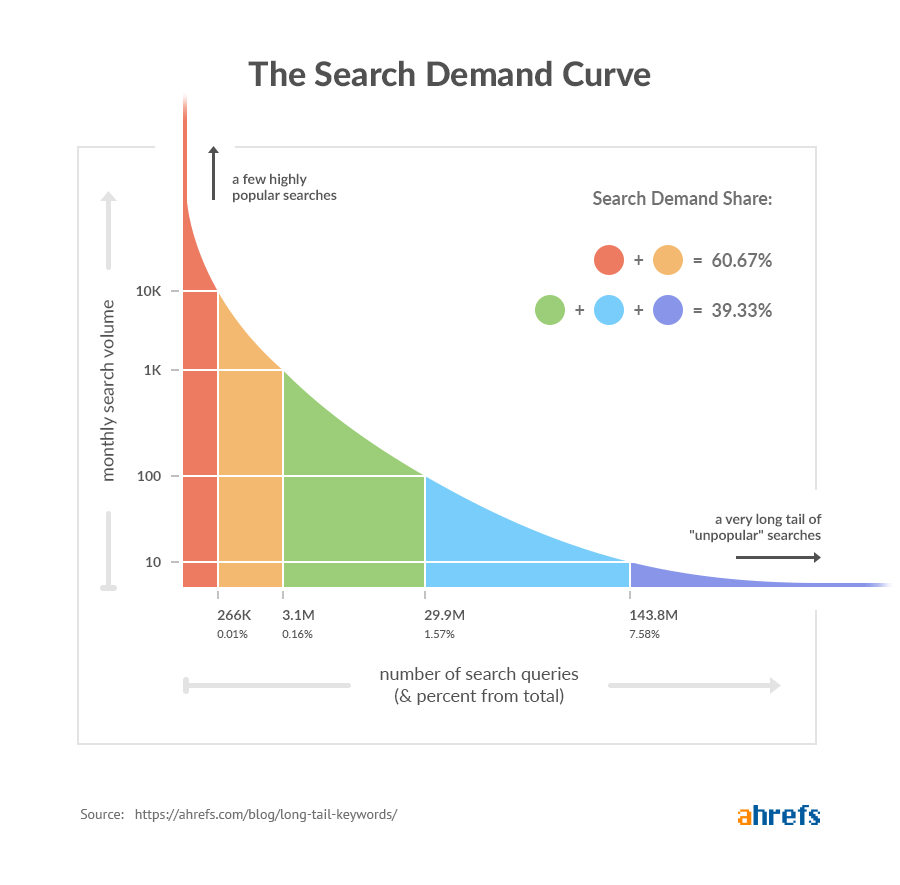 Ahrefs chart demonstrates that 266k most popular keywords (0.01% of all number of searches) generate 60% of all search volume, whereas the other 40% comes from unpopular long-tail searches. And most of these search queries are in the segment, which generates from 1 to 100 searches per month. Essentially, what does that mean to you? 40% is still a huge piece, but to win this race you need to produce content on millions of different subjects to target thousands of less competitive long-tail keywords on SERP. That's the key weakness of the "long-tail" strategy.
So how do you start competing for those long-tail keywords searches? With thousands of unique pages, which would be indexed by crawlers and will take their places in SERP. From here you have two options.
Premmerce WooCommerce Product Filter
Get started giving your customers a better way to filter your products to increase site usability and revenue.

First, create tons of content, hundreds and thousands of articles and blog posts, into which to inject relevant keywords. Of course, this task is time-consuming and costs a lot. Since you need good content to be noticed by the search engines, a lot is no exaggeration.
Second, you can do all of this with the help of one plugin and for a reasonable price. Seems like at least a slightly better idea, doesn't it?
To understand why the choice is worth considering at all and how to apply the principle, let's have a close look at one self-explanatory case.
What was the successful approach for Nomad List?
Not so long ago, Harry Dry made some strategic revelations in his Marketing Examples blog post. In a 2-minute read (really worth checking out!) he demonstrated how Nomad List managed to massively generate landing pages for the longer tail keywords.
In a nutshell, the Nomad List combines a few filter attributes and based on them, auto-generates pages with unique URLs, suitable titles, and exclusive content. Pages like these can be crawled by Google bots, being added to the index, and rank for a bunch of long-tail search queries. Here's another example to illustrate this. When you google for "best places to live in Europe with not humid air," the Nomad List is among the first.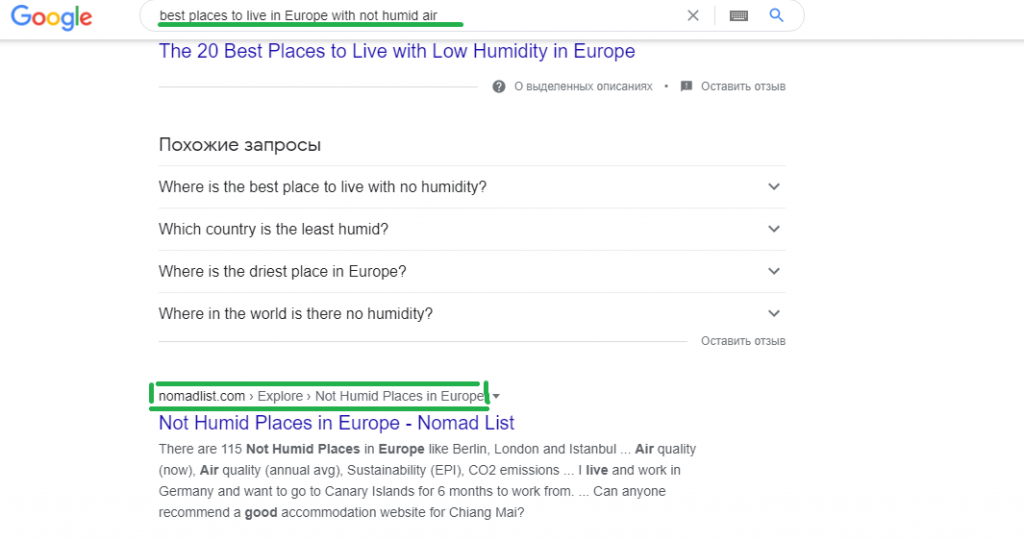 The interesting thing is that they don't have a specific article or page which describes humidity in different European countries. Click and you'll be directed to the page that simply presents filtered results (by "location" and "humidity" attributes). The answers are nonetheless relevant, so there's nothing wrong with it.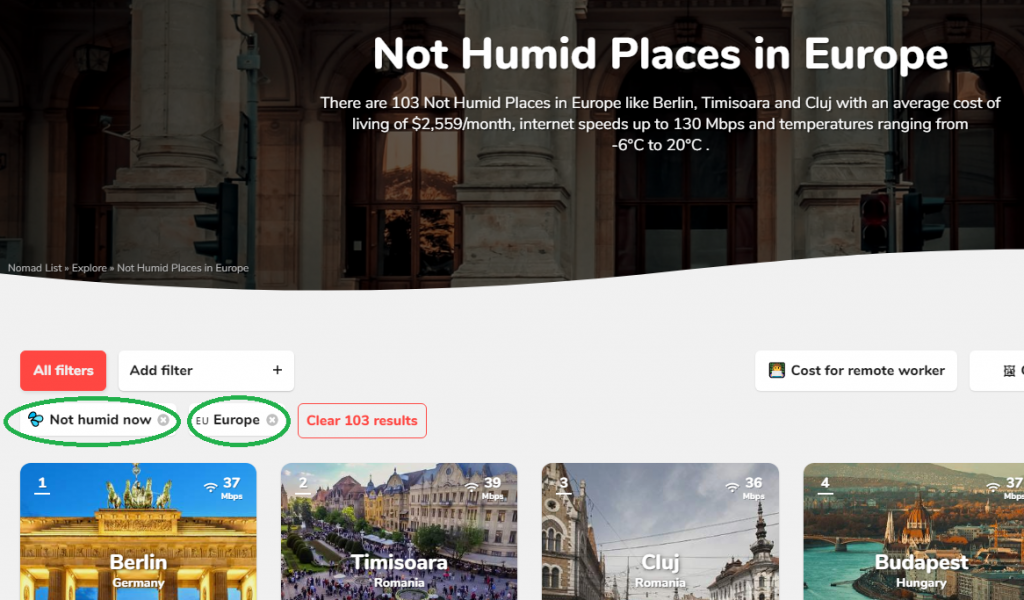 They even use variables from their websites like cities names, air quality and sustainability indexes to draw attention and increase CTR by adjusting meta-description.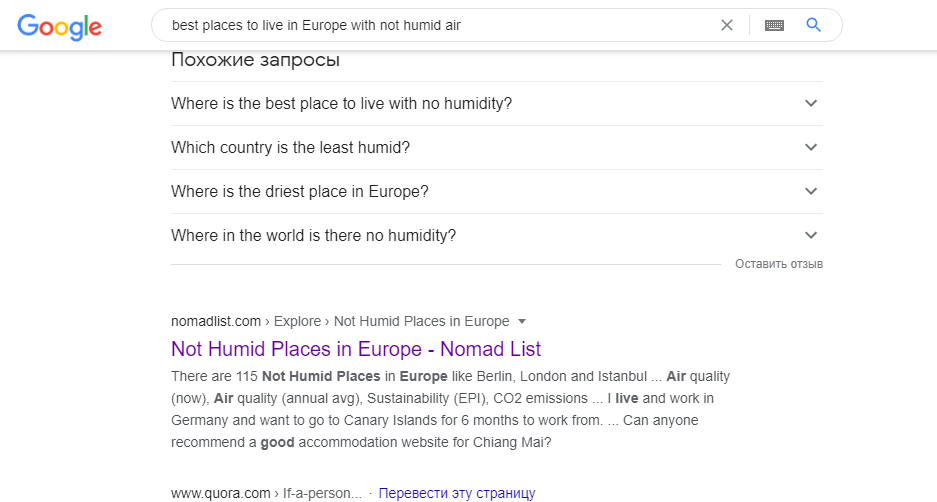 Filling up all titles, meta descriptions, and URL slugs is by no means done manually. If you take a closer look at how the website filter works, you'll recognize that whenever one more attribute is selected, the URL, title, and meta description automatically adjust to these structures.

And this is precisely how Nomad List builds thousands of unique landing pages and accumulates tons of traffic from the long-tail keywords.
How do you apply this tactic to your online shop?
Chances are you've, probably, tried out some popular product filter plugins. Most of them provide great flexibility on the backend, customizable widgets on the frontend, and impressive performance as a rare but beautiful bonus. Mostly nothing related to SEO, right?
Well, the Premmerce WooCommerce Product Filter plugin is different. Apart from being one of the simplest plugins for adding customized filters to WooCommerce, it's also a powerful SEO tool. With it, you can:
create as many landing pages as you wish, based on a product attributes combination, categories, brand name, or price indicator;
generate thousands of pages with unique content by simply filling out several templates for H1, Title, Meta Description, and Description;
add those pages automatically to your sitemap.xml, which means they'll soon appear on the search results page (in case you're using Yoast SEO for this purpose);
the best part is that you can do it in bulk to save time and effort for what truly needs your attention.
Your only job is to pick the right titles, H1, and meta description that resonates with your audience's needs and represents your page content properly. The plugin helps you with a variety of options to automatically adjust those pieces to the relevant keywords, prices, and so on.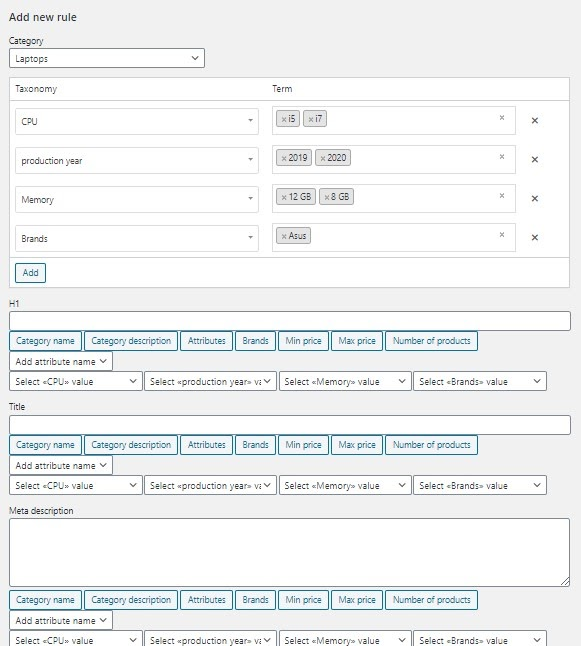 And this is how you set up the simple rules to generate H1, Page Title, Meta Description, and Page description for the search engine crawlers to help them indicate what your page is about and whom to show it.
Step-by-step guide
Here's the whole process of landing page creation using the Premmerce Product Filter plugin interface.
Step 1: Research stage.
Figure out how you can leverage the filter's attributes to create long-tail-oriented titles, meta descriptions, and URLs. A little hint: your audience might search for your product by different colors, sizes, models, manufacture year, and other specs. They may differ for each particular type of goods, but the product description is the right place to identify them.
For more insights, check Google's suggestions at the bottom of the search results page. Not all of them gonna work, still, some specifications will make sense for your buyers.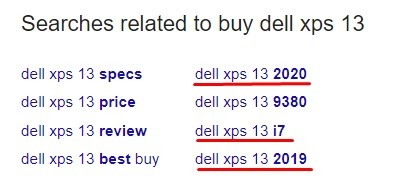 Step 2: Integration phase.
After you've come up with a list of relevant product parameters, make sure that your products have these attributes. For example, if you filter by year or CPU on the catalog page, there have to be at least several available products. Otherwise, you might need to add a few to create more landing pages.
Step 3: Final settings.
With all the keywords in place, you're ready to adjust the settings in the Premmerce Product Filter plugin. Let's proceed with the next example to get an idea of how to do that.
Imagine, you sell laptops and PCs on your website. Here are the available entities:
Laptops, ultrabooks, thin clients, PCs (categories)
Apple, Asus, HP, Dell, Razer, Acer (brands)
CPU, RAM, Storage, Year (attributes)
i7, 12 GB, 1 TB, 2020 (attribute terms respectively)
Prices and number of products
Writing out the custom title and meta description for the filtered category page would look as follows:
Title:

Meta description:

In terms of WooCommerce these entities are as follows:
Asus – [brand]
I7; 12 GB; 2020; 2019 – [attribute values]
Memory; manufacture year – [attribute name]
12 laptops – [number of products with these attributes setup]
700 – 1200 euro – [min price] and [max price]
..buy a laptop with free delivery inside the UK.. – [custom text]

Inside the plugin settings, it looks like this.
As you can see, the whole title and meta description consist of variables that can be specified inside the plugin's interface. Similarly, you can compose H1 and page descriptions using the same variables.
Generating these landing pages in bulk is where we took it to the next level.
E.g. you have a few laptops with 8GB, 12GB, and 16GB of memory, and different available storage of 1TB, 512GB, and 128GB. Each combination of memory and storage options results in a unique page with the filtered results, i.e.:
Laptops Asus with 8GB of memory and 1TB of storage
Laptops Asus with 8GB of memory and 512GB of storage
Laptops Asus with 8GB of memory and 128GB of storage
Laptops Asus with 12GB of memory and 1TB of storage
…and so on…
The other tools to amplify the efforts
There would be no e-store without the "brand" taxonomy. If you're still in search, try out our plugin Premmerce WooCommerce Brands. It works smoothly with the Premmerce Filter plugin and helps with website users' navigation while simultaneously enhancing your SEO opportunities. Best news? It's free, no strings attached.
Feeling like more improvements equals more profits? Then go ahead and install two additional SEO-friendly extensions developed by our team.
Premmerce Permalink Manager for WooCommerce is a plugin that makes your URLs shorter and easier to understand and navigate for Google crawlers. According to Backlinko, Google definitely prefers them over the long ones. More on the research here – https://backlinko.com/hub/seo/urls.
WooCommerce Frequently Bought Together is beneficial both in terms of upsells and improvements in the internal website linking.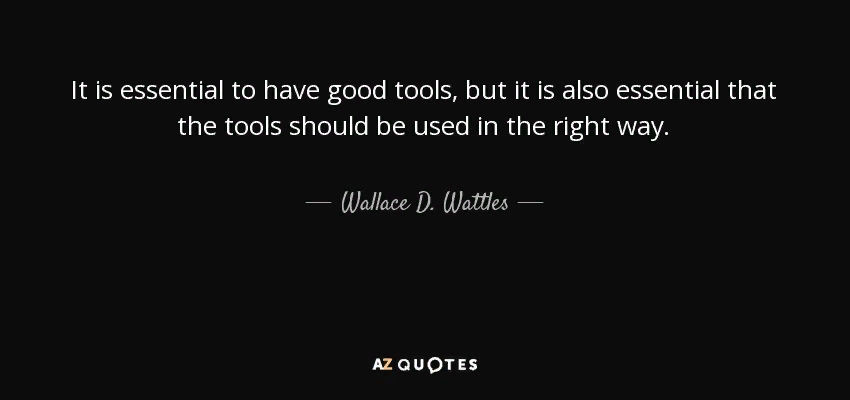 We showed you one of the ways but there are so many more on the official plugin's page here. Check it out and choose your tools wisely.
Comments
Ready to Get Started?
Join over 100,000 smart shop owners who use Premmerce plugins to power their WooCommerce stores.
Get started