Updated Premmerce Filter Plugin for Your store SEO ranking rising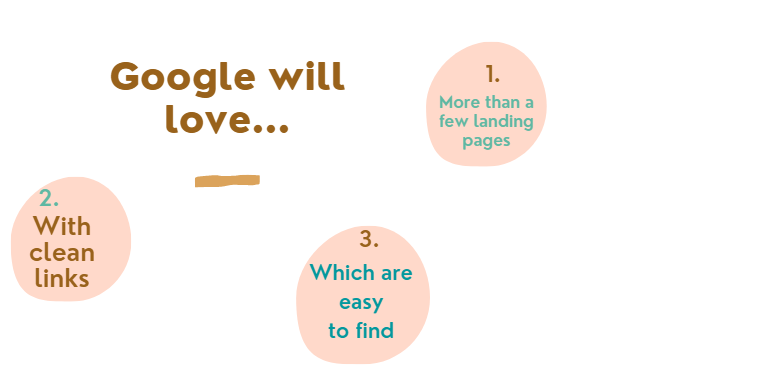 What are the success metrics for the thriving e-shop? The number of purchases, obviously, that's what marketing is aimed at. But how to manage all of these parameters without the corresponding knowledge? You can do it effectively with the right tool like our Premmerce WooCommerce Filter. We know that it sounds pretty haughty, however, it's true for 10000+ users.
Another actuality is the crucial role that a smoothly functioning plugin plays. According to Statista, more than 60% of the customers prioritize search and navigation during online shopping. Sounds logical, right? After all, true marketing is person-oriented, it should help people with what they need. Your site visitors are in want of a clear path to the desired objects. You're likely to lack our filter product to serve them. Now, let's get to the main points. We'll keep some structure to make sure we've conveyed the message right but first, quick question to ponder on.
Bet you've guessed it, even if in other words. The key principles are user-friendliness, meaning it shouldn't take long for the user to figure out where is what located. Second, the owner/developer shouldn't waste all his time on complicated technical operations. Finally, the whole design is better to be both aesthetically pleasing and SEO-worthy.
Getting all in one seems like a mission impossible. The secret is that you don't need all of the possible features, you simply require the ones that make the most difference. Here are the things to look for.
There are three magic words to this dilemma, which are "search engine optimization". They are powerful on their own, but combine it with the quality content – and Google becomes your loyal ally. Promoting useful links is its own way of bringing value to the users. And there are a lot of rules to make it happen, luckily, we've taken them into account for our plugin development.

With Premmerce WooCommerce Product Filter, you can generate an unlimited number of landing pages. They will be based on the filter combinations like the category, brand, and attributes, which are exactly what people usually type into the search bar (dyson-airwrap-gold, for example). You're also able to create "clean links" for them to reflect the file structure of the product (its category hierarchy) in a human-understandable manner. Doing that in bulk, with a unique H1 and meta description for any chosen page is another option available. Automatic adding to Sitemap takes care of their visibility to the search engines without any effort from your side.
Not all of the filtered pages, however, make sense and the plugin allows for restricted indexation. The pages with too many search criteria or no search results are better to leave for those users who were deliberately requesting them. Otherwise, they can harm the rankings and empty out the crawling budget instead of using it to your advantage.
That would be a pity since there are so many good things to capture the viewer's eye. The gamification element works out for the adults beautifully. We're talking about the Preloader for a filter to make a waiting process just a bit more entertaining and search by the image representation of a category name for better visualization. And there's also a hoverable dropdown to keep the navigation structured while still uncluttered by the data.
All of the above is intended to attract the customer. The next step would be…
People go online shopping because of the comfort. They don't have to go out and through the hassle of sorting out hundreds of options to find that "one" item they need. It also saves them time and energy to spend on more important to-dos. That's exactly what they expect, however, not every e-shop can give that. Our plugin features take care of these crucial nuances of the buying process.
Premmerce WooCommerce Product Filter
Get started giving your customers a better way to filter your products to increase site usability and revenue.

So how do you create an experience that makes people go back to your site? Because it always comes to the user's experience. People appreciate a quality product, but they value no less (if not more) a nice treatment.
To give the clients what they want, you have the custom taxonomies at your disposal. Think over the categories and qualities of the products that could be important for the customer and include them easily in the filtering characteristics.
Meanwhile, we didn't forget about the ever-basic filters: On Sale, By Rating, and In Stock. They hardly need a further explanation, but just to recap: a great deal is always appealing. As well as knowing that somebody values what you have (or planning on having), besides the fundamental assurance function of the reviews. And "In Stock", remember what we said about waiting as a "stop" sign for the Internet users? That's one of the cases to take it into account. Surprisingly or not, scrolling only to find that the object of desire is unavailable is disappointing. Within various intensity degrees, but works every time. And not in your favor. Now you have the filtering tag to avoid it. Displaying only available attributes also helps with providing timely service.
There's another timing point not to be missed. The page load speed. It's that critical that deserves a separate line. The deferred loading tactics and Ajax filter will help you with handling it like a pro. The first one is responsible for the lazy loading of irrelevant or invisible content. No scanning or indexation failures in the package. This way your customer focuses on the meaningful bits right away. Ajax filter makes up for the smoothness of the buying process since no reloading is needed to display the filter results.
All that is left is to add multilingual support of Polylang to reach as many audiences as possible.
… because it matters for the customers. Taken from here.
Which brings me to my turn on guess-making.
"That's all wonderful but…
… you'd ask rightfully. Well, you get a functional and easy to regulate plugin. The first translates into profitability and the second one… is precious in itself. How many more hours do you have to spend on technical troubleshooting and getting hold of yet another program?
Our offer is all-in-one so that you have one "control panel" for everything filter-related. All of the mentioned above plus some more like the price, active filters, and brands widgets can be used for your e-store. They narrow the search and bring more contented clients.
All filters are grouped in one widget, how cool is that? The fewer elements, the more straightforward way of controlling them. Anyhow, you can add a filter widget to any custom page. Immediately or when a need arises, you decide. Customizing the widget's outlook is also your privilege. Bold or fine, with noticeable borders and background or standard modest lines, you're in charge of settings. The same applies to the main widget, the one without a shortcode. Switch colors and filter's title style for a slider or checkbox, no limits here. By the way, the filters can be displayed as color or label pieces too.
Such adjustments are possible thanks to the CSS field. The coding isn't complicated to comprehend. Once you do, there's a whole number of parameters to play with and replicate by the analogy principle when required. This is worth trying not only for the sake of creativity. The little details like colors, fonts, and type sizes create an impression, whether we pay attention or not. With the means of changing them, we have the power to curate the unconscious reaction to the webpage look. It's not something to compensate with for the poorly working site, still, utilizing the feature brings out the style. At some point, it becomes vital to stand out from the competitors.
That's the triad we've thought of when developing and testing our Premmerce WooCommerce Product Filter. At the intersection lies e-commerce success, advantageous for every party. Are you in?
Comments
Ready to Get Started?
Join over 100,000 smart shop owners who use Premmerce plugins to power their WooCommerce stores.
Get started