Premmerce WooCommerce LiqPay Gateway

LiqPay is a payment service that allows you to make instant payments using your mobile phone, the Internet, Visa or MasterCard payment cards all over the world.
Installation
You can activate Premmerce WooCommerce LiqPay Gateway in the Premium version of the Premmerce plugin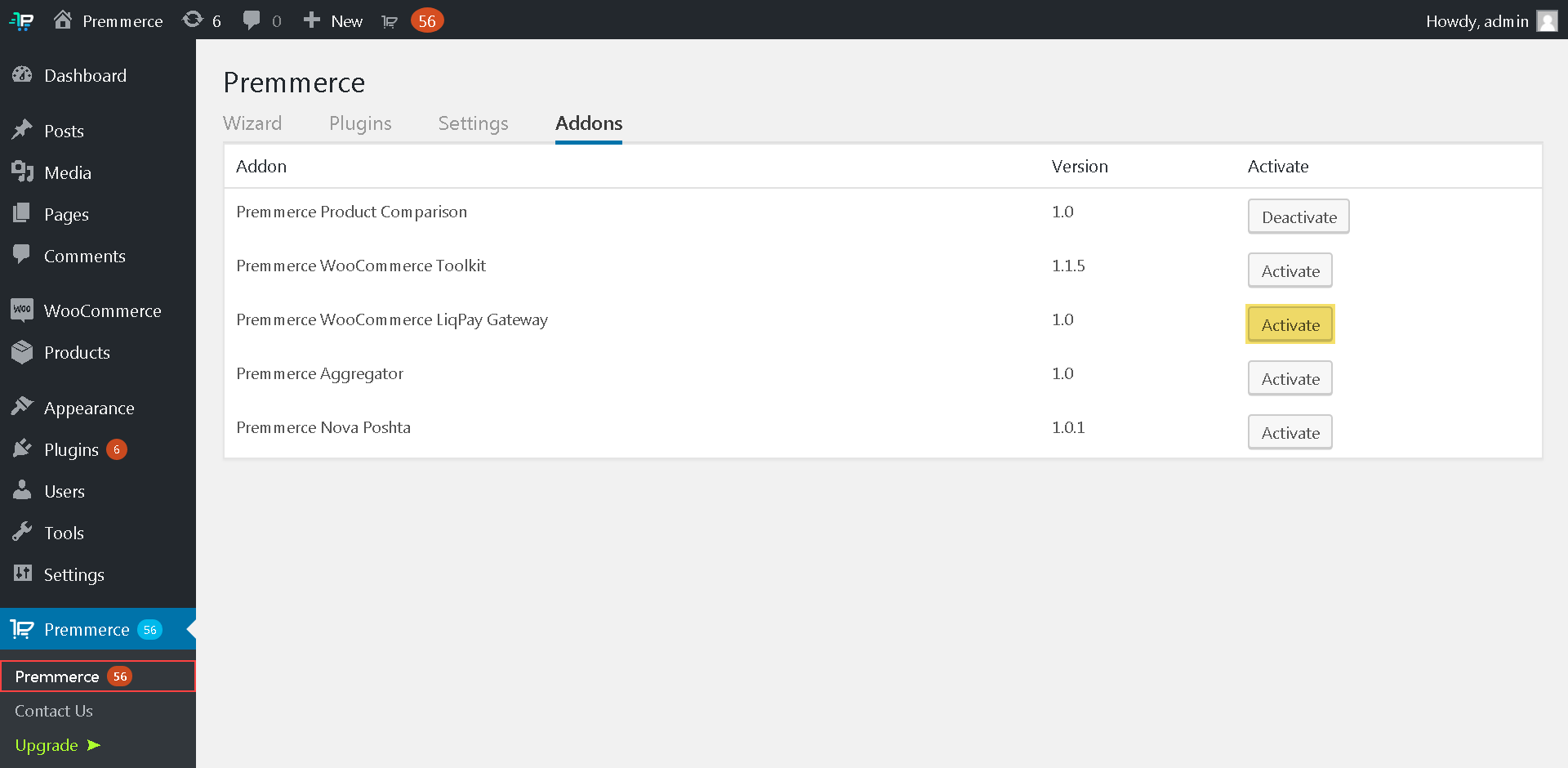 or you can buy it as a separate plugin on ImageCMS Marketplace and download it from your Account.

Here are some instructions for the manual installation:
Log in your site dashboard and go to the 'Add New' page.
Click 'Download plugins'.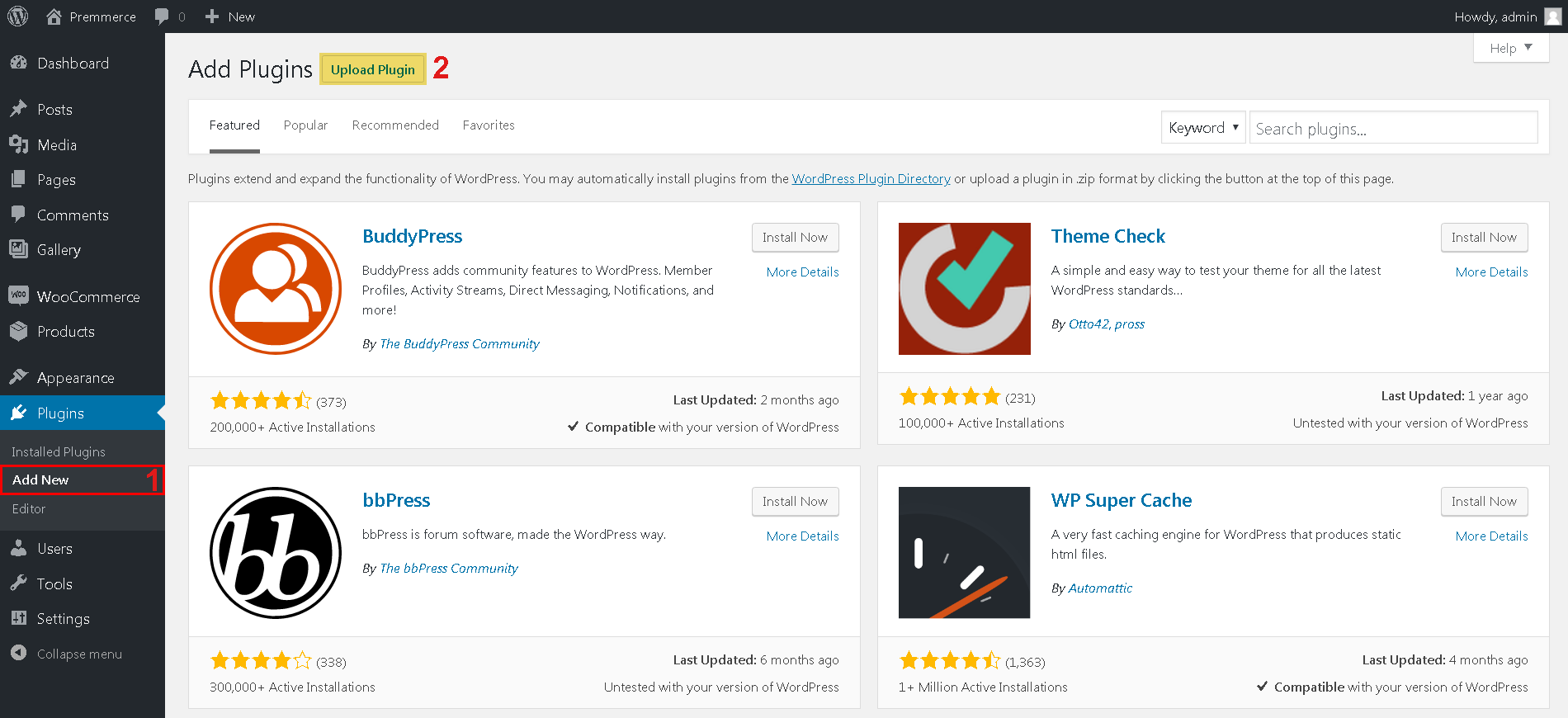 Choose downloaded plugin archive.
Click 'Install'.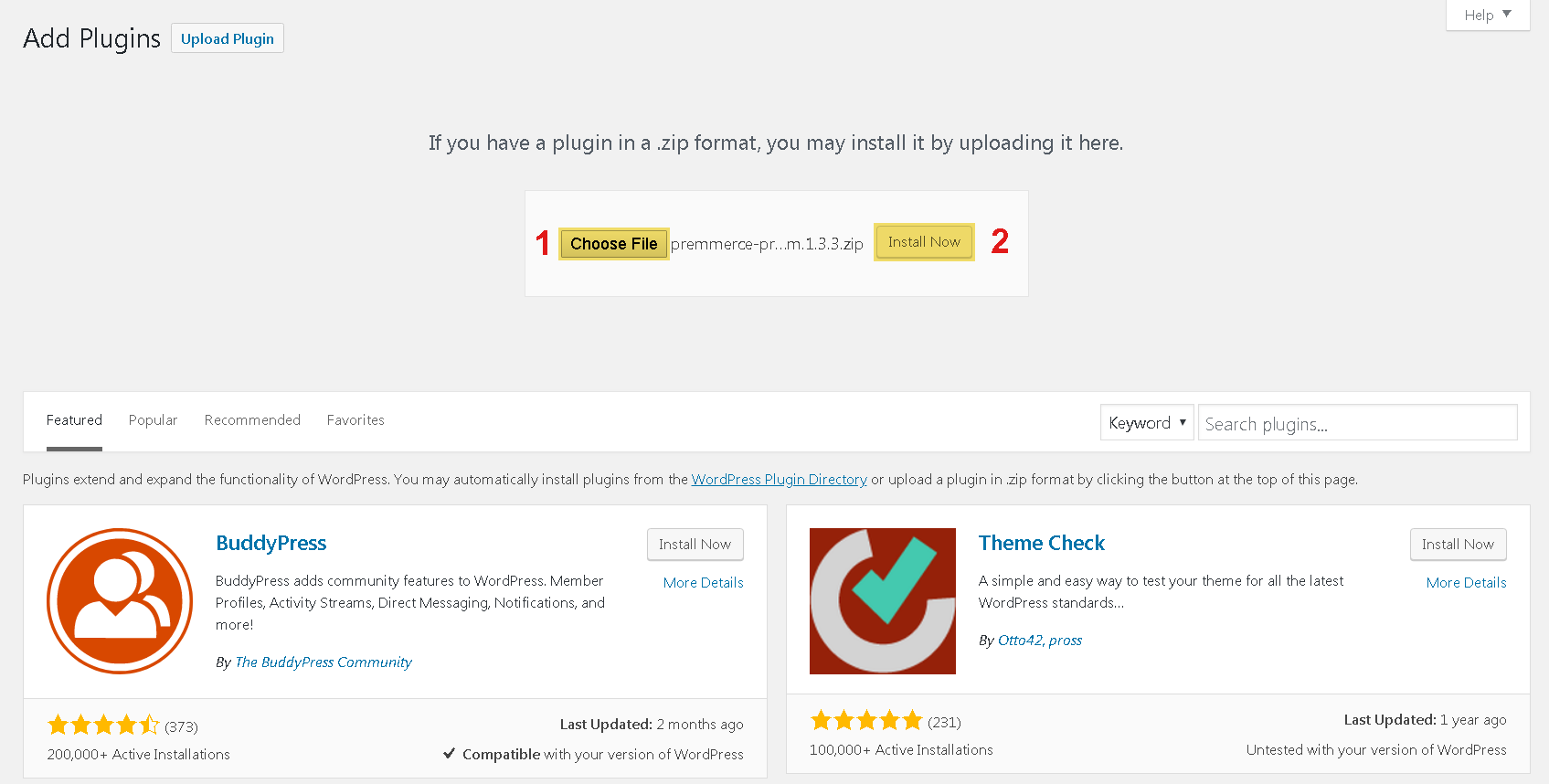 Click 'Activate'.
Enter the license key (you can find it in your Account) and click 'Agree & Activate License'.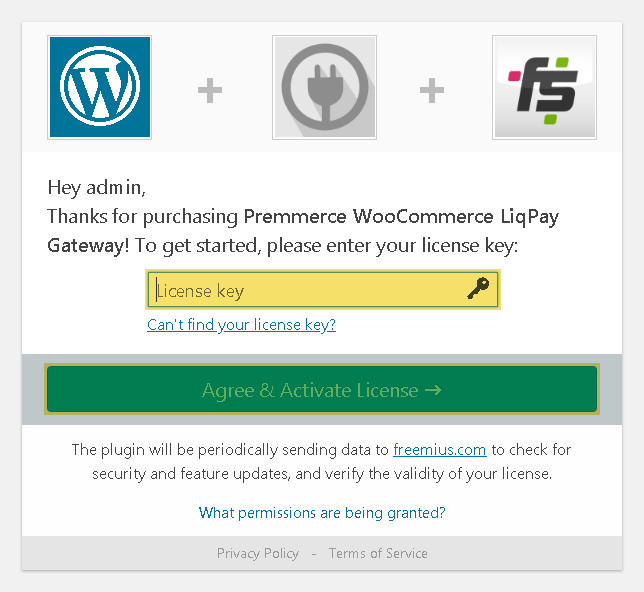 Settings
After the plugin has been installed and activated, follow these steps:
Go to WooCommerce > Settings > the Checkout tab > LiqPay.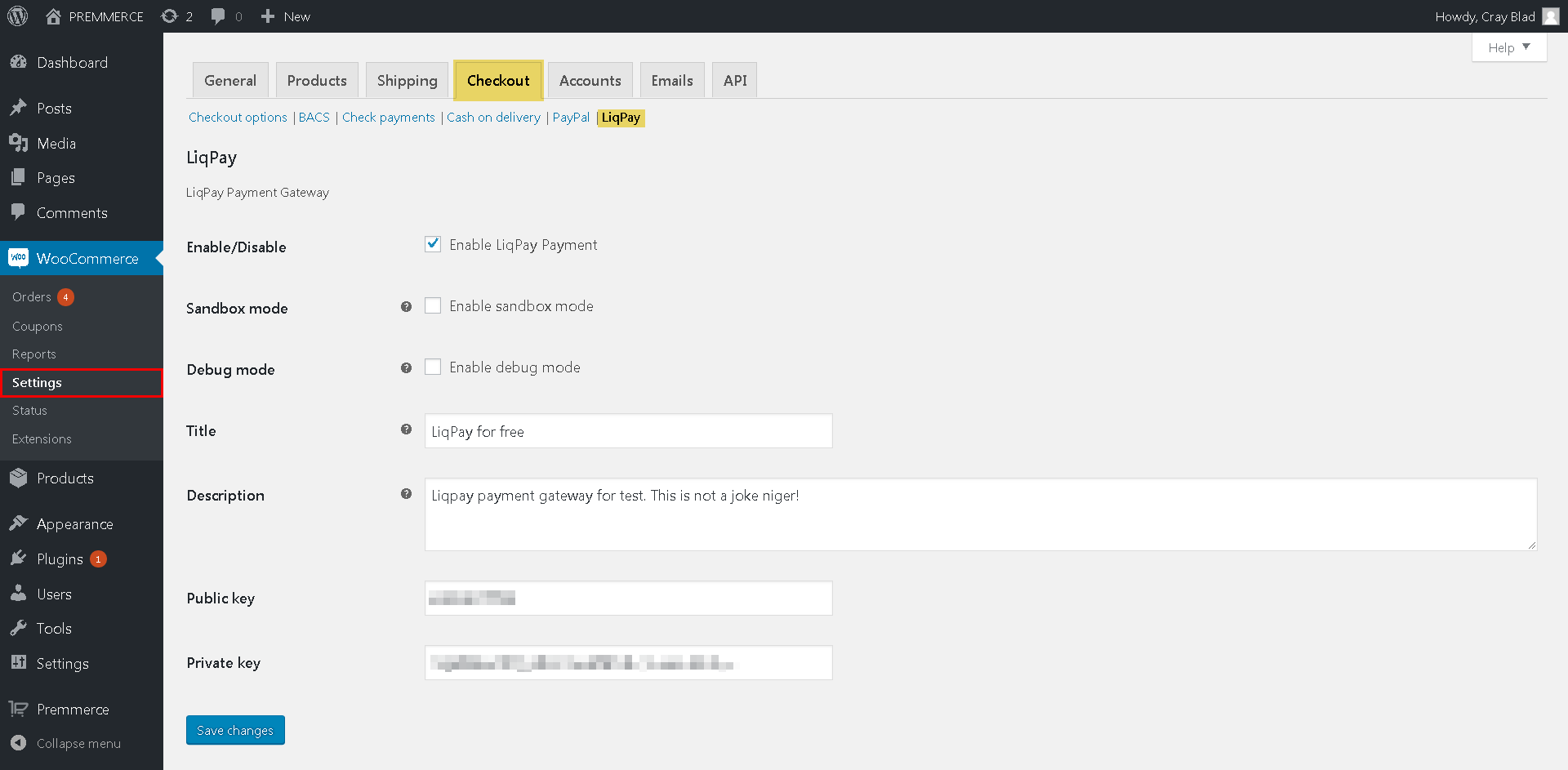 Activate the 'Enable PayPal Standard' checkbox.
To connect the LiqPay payment gateway, you need: Public and Private keys that you can get in your Account https://www.liqpay.ua/.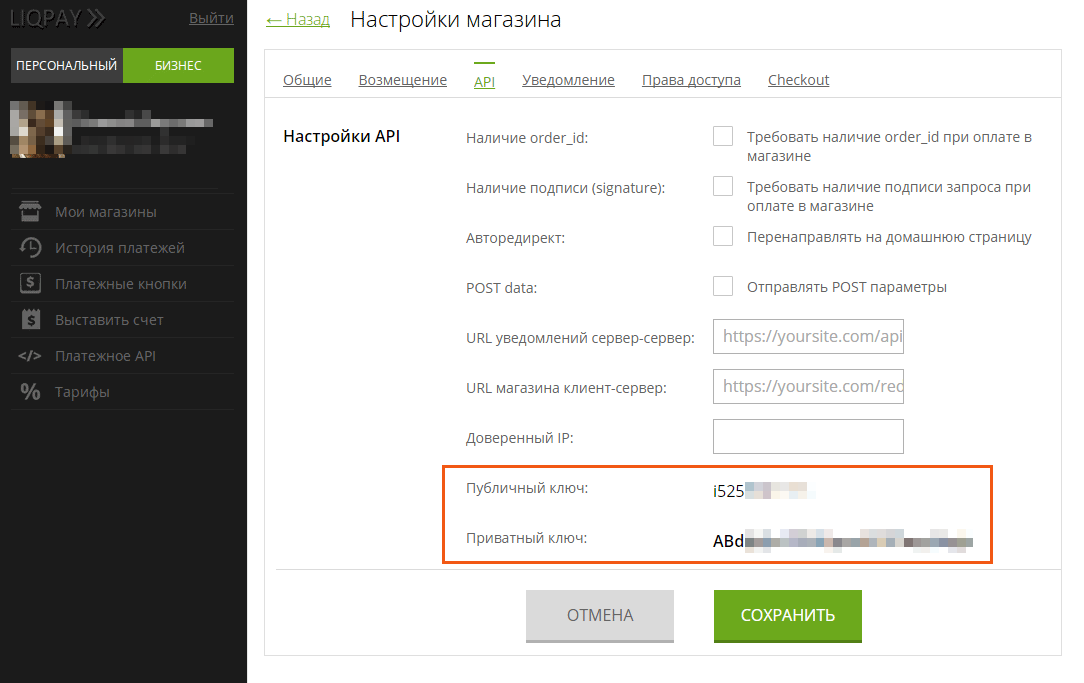 Save the changes.
The payment gateway view on the frontend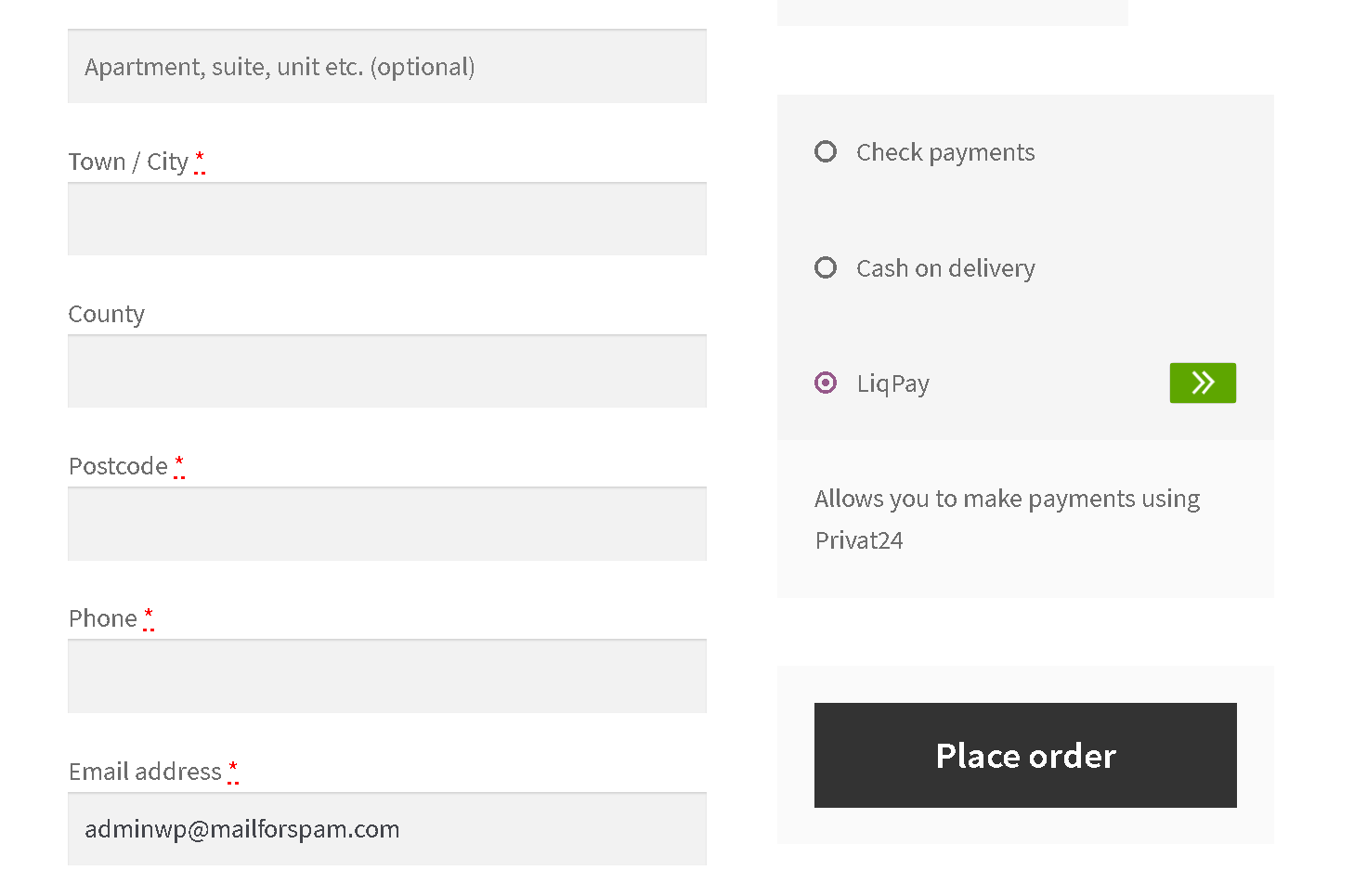 The detailed plugin settings description:
'Enable PayPal sandbox' – after this checkbox has been activated and all the changes have been saved, payments will not be withdrawn from the payer's card.
'Enable logging' – after this checkbox has been activated and all the changes have been saved, all actions will be logged. To view the logs, go to WooCommerce > Status > the Logs tab; from the drop-down list choose the log which name begins with 'premmerce_liqpay_gateway-' and with the date you need.

The 'Title' and 'Description' fields are displayed on the frontend for providing customers with information.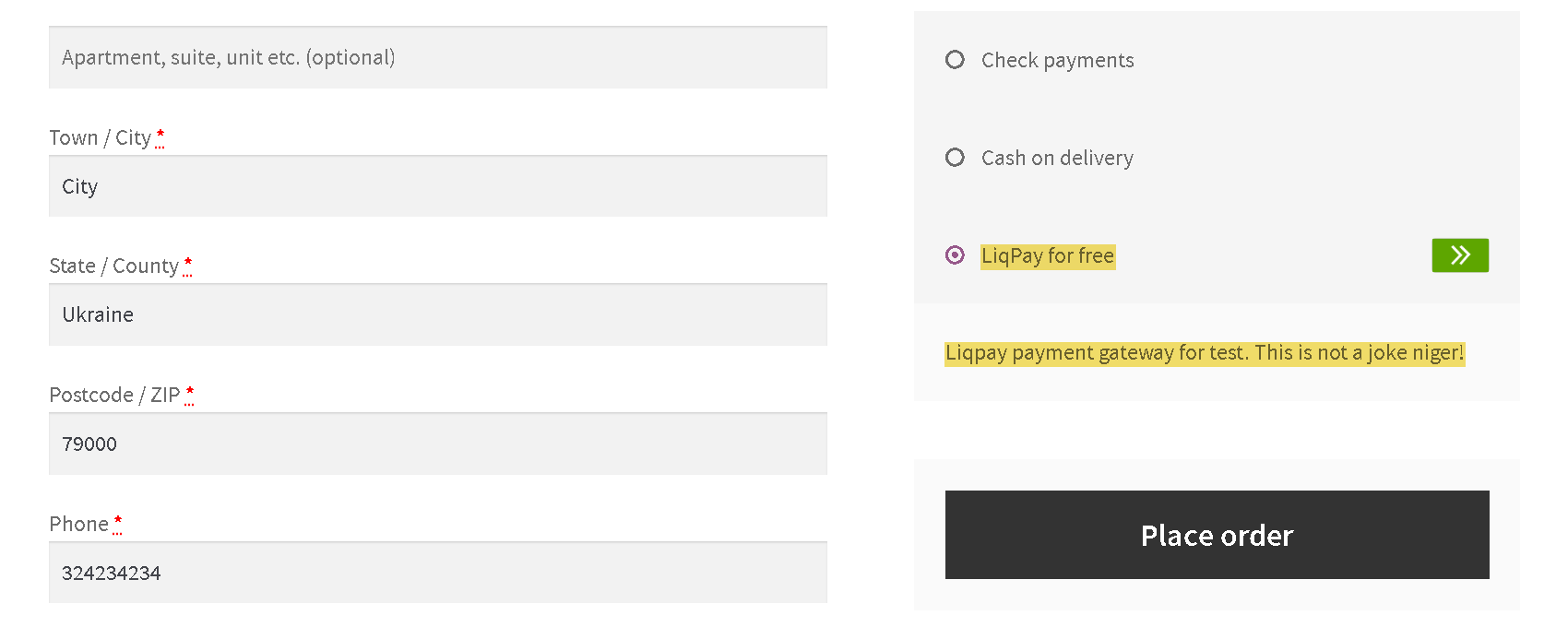 Comments
Ready to Get Started?
Join over 100,000 smart shop owners who use Premmerce plugins to power their WooCommerce stores.
Get started