Creating 301 redirects for your product URLs
Creating 301 redirects for your site is an important part of it, particularly if you have duplicate URLs even with canonical tags.
The Premmerce Permalink Manager Pro plugin provides an easy way to do such with just one click.
In the WordPress admin for your site, navigate to Premmerce > Permalink Manager > Settings and enable the "Create redirects" option.
Upon enabling this option, all the duplicate versions of the pages will be redirected to the canonical URL using 301 redirects.
For example, https://mygolfshop.com/product/pro-golf-trolley/ will redirect to https://mygolfshop.com/pro-golf-trolley/.
WooCommerce Permalink Manager
Get started controlling your WooCommerce product permalinks to increase site usability and SEO performance.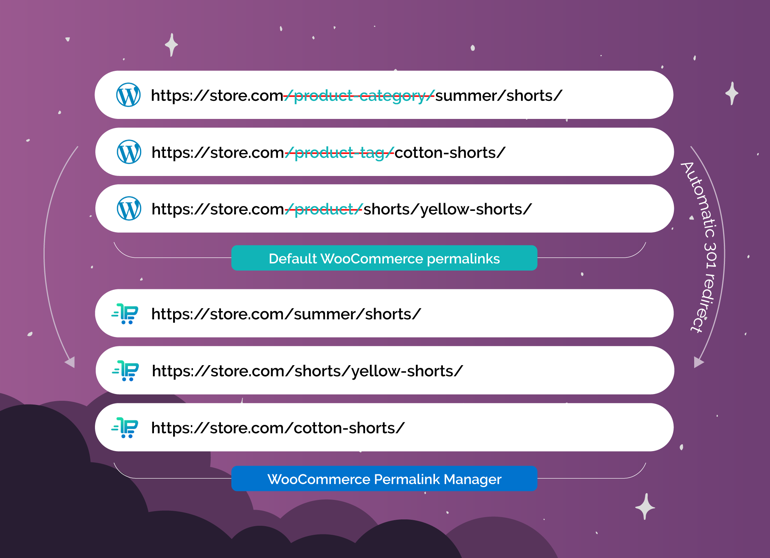 Ready to Get Started?
Join over 100,000 smart shop owners who use Premmerce plugins to power their WooCommerce stores.
Get started